Ju Ping, a famous host from CCTV Children's Channel, speaks at the event. [Women of China/Zhang Jiamin]
National March 8th Red-Banner Award winners from various industries held a special lecture tour on May 4 at China Women's University (CWU), aimed at spreading a positive spirit among students.
At the event, the three inspirational women shared their personal experiences and career life stories, hoping that learners could make persistent efforts to pursue their dreams.
Ju Ping, a famous host from China Central Television (CCTV) Children's Channel, said, "I feel honored to accompany generations of children to grow up. The past 32 years' have lead me to win many accolades."
From a host to a producer, Ju has been widely praised and welcomed by hundreds of millions of youngsters across the country.
In recent years, she started to turn her sights on charity, playing an active role in developing programs to benefit disadvantaged children living in different regions.
Under her influence, more and more people have begun to pay attention to caring for such children's growth, Ju maintained.
"I will try my utmost as usual to continue creating high-quality programs for children in the future."
Yan Jinxiu, deputy general-manager and researcher of the China Railway Academy, told the students at the event to exert their advantages in work while making the best of their time and improving their learning efficiency.
As a woman who has obtained outstanding achievements in the male-orientated tunneling industry, Yan has broken the routine and gained huge influence at home and abroad for her excellence.
Last year, Yan was appointed as vice-present of the International Tunneling and Underground Space Association, becoming the first Chinese woman to hold such a post.
Thanks to her many years' diligence and perseverance, she has led her team to carry out foreign tunneling projects one after another, continuously helping Chinese tunneling engineer technology expand its international influence.
"It is significant for students to shape their personalities at the university," said Gao Xiaohong, president of the Academy of TV and Journalism of the Communication University of China.
Time has proved that the first step for a successful person is that she or he should have a fine personality, Gao added.
Being long occupied in training talents in journalism and communication, she has cultivated many students who have won prestigious awards such as the China News Award and the Yangtze River Taofen Award.
"I always feel pride and joy serving as a teacher," Gao claimed.
Li Mingshun, chairperson of the CWU Council, encouraged all students to learn from the outstanding role models and make endeavors to fulfill their dreams with firm determination.
Around 200 female students of CWU attended the lecture.
"I am greatly inspired by the three role models' speeches. In the future, I will learn from their spirit of pursuing excellence and dedication to work," said student Liu Yunhe.
"I have deeply realized the responsibility on my shoulders as a student majoring in broadcasting. I will follow their lead to carry forward this positive energy."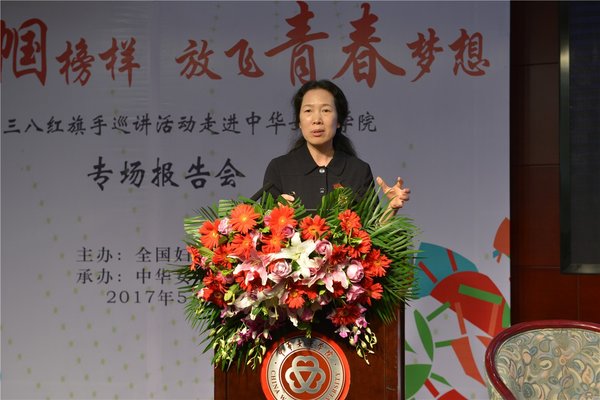 Yan Jinxiu, deputy general-manager and researcher of the China Railway Academy, makes a speech. [Women of China/Zhang Jiamin]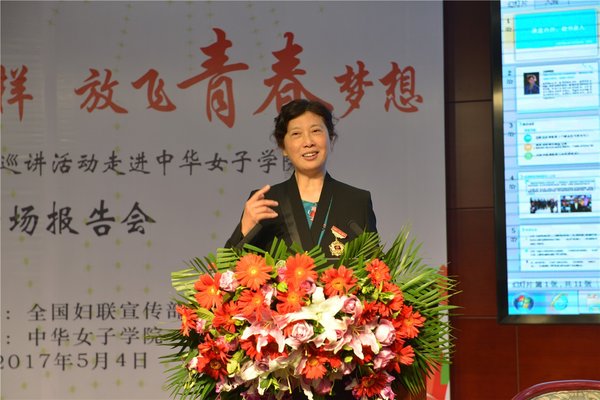 Gao Xiaohong, president of Academy of TV and Journalism of Communication University of China, shares her life experiences. [Women of China/Zhang Jiamin]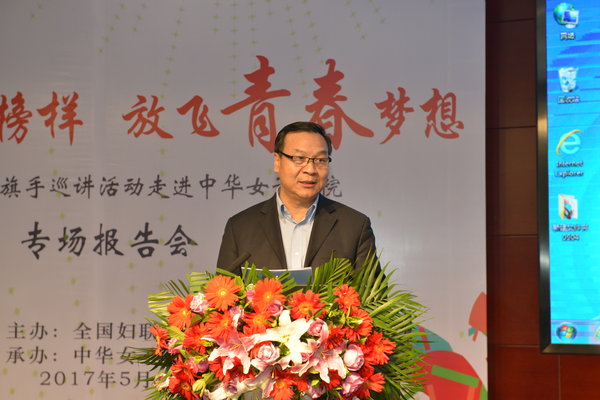 Li Mingshun, chairperson of the CWU Council, takes part in the event. [Women of China/Zhang Jiamin]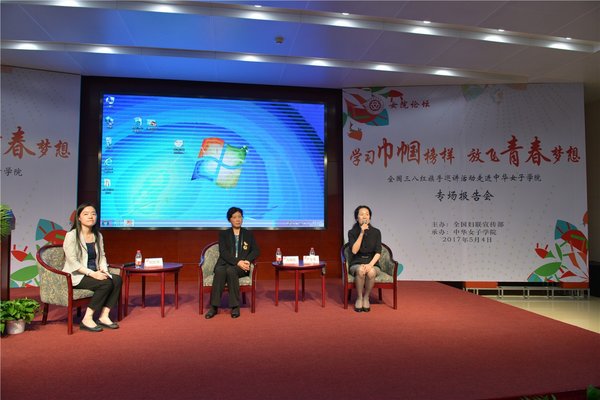 Three participants at the event. [Women of China/Zhang Jiamin]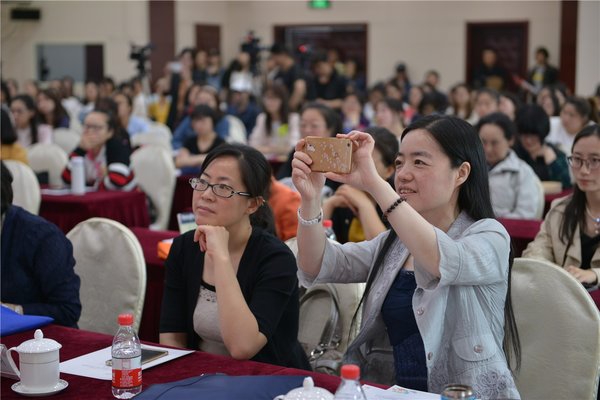 A participant uses a mobile phone to take a picture. [Women of China/Zhang Jiamin]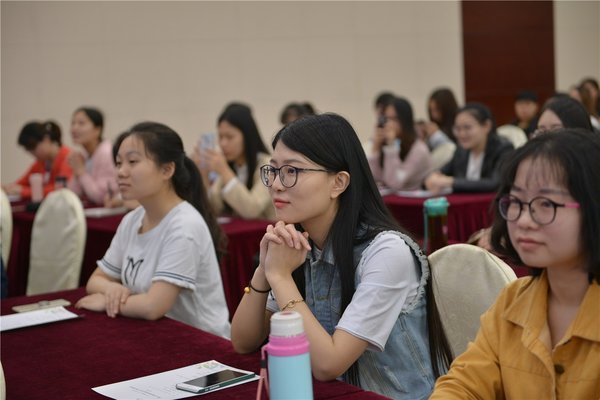 College students carefully listen at the activity. [Women of China/Zhang Jiamin]
Attendees enjoy lectures with smiles on their faces. [Women of China/Zhang Jiamin]
College students applaud at the event. [Women of China/Zhang Jiamin]
A woman asks a question at the interactive session. [Women of China/Zhang Jiamin]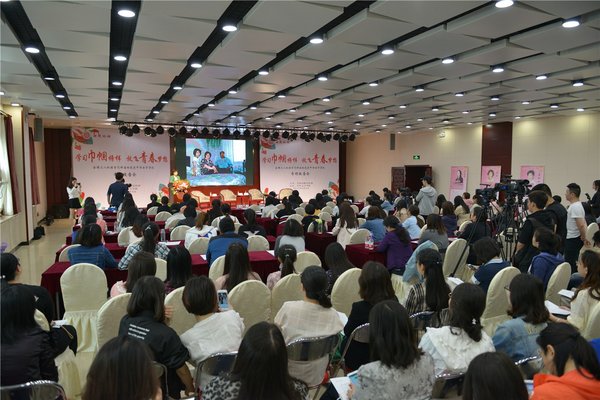 Attendees at the event. [Women of China/Zhang Jiamin]