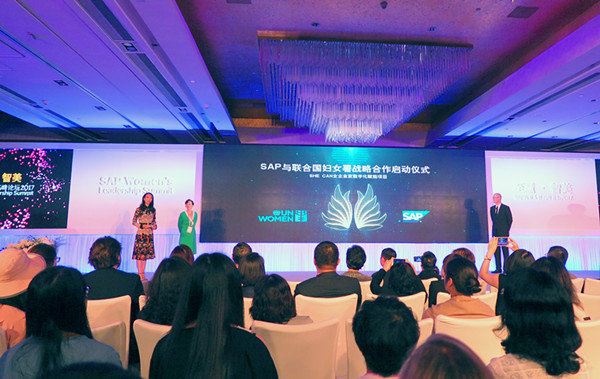 SAP hosted the company's third Women's Leadership Summit in Beijing on September 6, 2017. [Women of China/Li Wenjie]
Germany-based business international software firm SAP hosted a women's leadership summit on the theme of "Run Smart, Run Beautiful" on September 6 at the China World Summit Wing in Beijing.
In a welcome address, organizers said that the annual gathering, now in its third year, has become a flagship event for diversity and inclusion across industries.
For 2017, Mark Gibbs, global executive vice-president and SE president of SAP Greater China, delivered a speech on "Leadership for the 21st Century."
Adaire Fox-Martin, SAP executive board member and SE president, talked about the significance of "Driving Diversity and Empowering Women" in the digital revolution.
Yang Lan, co-founder and chairperson of the Sun Media Group, shared her findings on women's participation in developing artificial intelligence. She also discussed the opportunities and challenges faced by both genders in an era of rapidly developing technology.
After the event, SAP and UN Women launched a program entitled SHE CAN Women Entrepreneurs Digital Empowerment, which marked the formation of a strategic partnership between the two sides.
Some 100,000 women entrepreneurs and professionals are expected to benefit from the program in the upcoming three years by receiving training on adopting digital techniques and skills to boost their businesses.
Julie Broussard, country program director of UN Women China Office, described the significance of launching such a program as a way to break down gender-based barriers and to ensure women and girls do not get left behind in the digital era.
In 2015, with the company's vision of "helping the world run better and improving people's lives", SAP Greater China founded the Business Women's Network. Its mission is to help women advance their careers and drive SAP's business success by sharing professional insights, best practices, education and experiences.
Mark Gibbs, global executive vice-president and SE president of SAP, delivers a speech. [Women of China/Li Wenjie]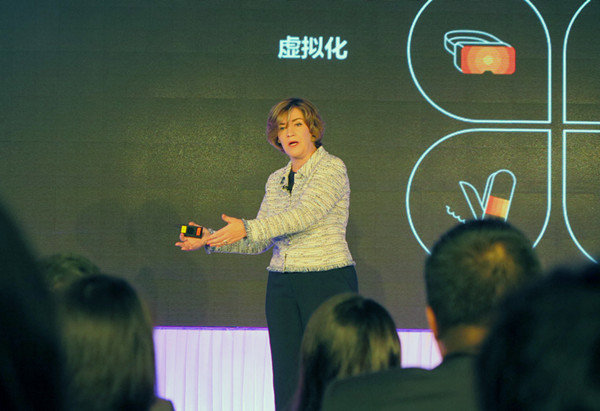 SAP SE president Adaire Fox-Martin talks about 'Driving Diversity and Empowering Women' in the digital revolution. [Women of China/Li Wenjie]
Yang Lan shares her findings on Women in AI (artificial intelligence). [Women of China/Li Wenjie]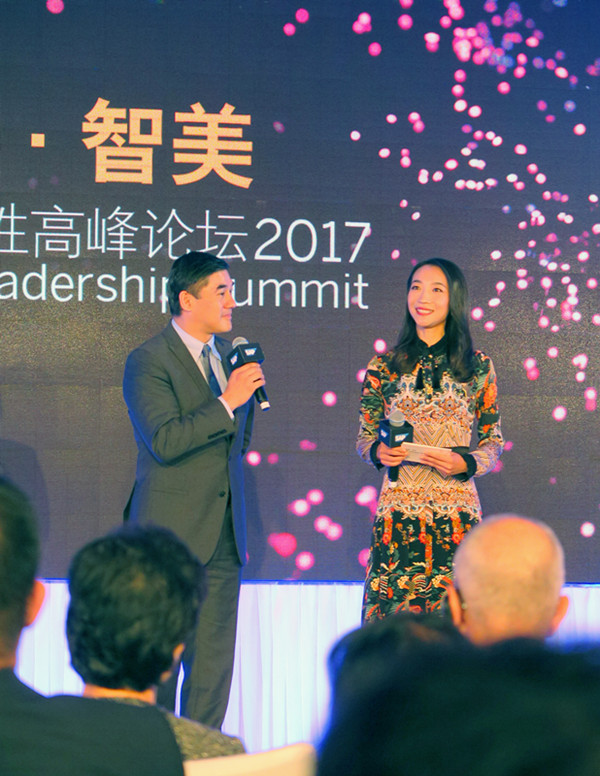 Famous TV host David Wu and BWN chair Beidi Sheng preside over the summit. [Women of China/Li Wenjie]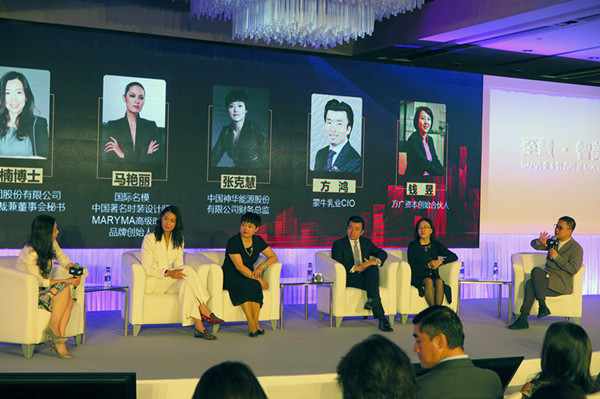 Panel discussion [Women of China/Li Wenjie]
A comparison between female and male leaderships [Women of China/Li Wenjie]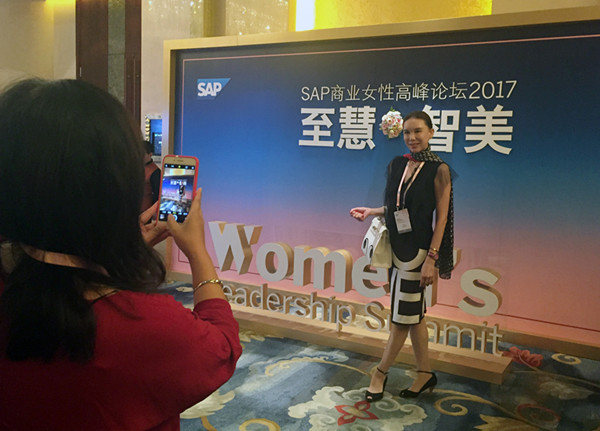 A participant poses for a photo. [Women of China/Li Wenjie]
(Women of China)