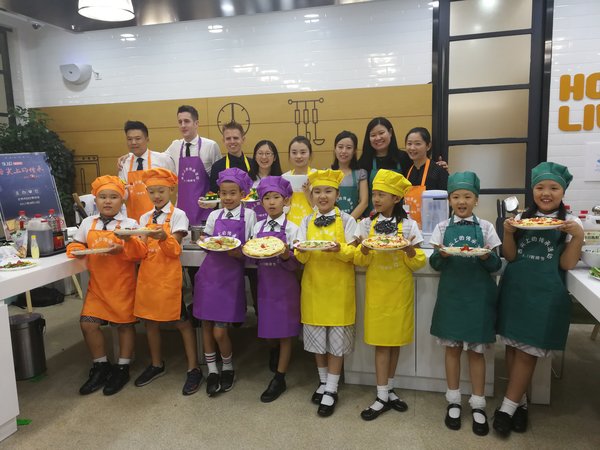 Students and teachers at the event [Beijing Women's Federation]
Beijing Women's Federation held an activity on September 10 to mark Teacher's Day, an annual occasion for showing appreciation to those in the profession.
Taking "Inheritance on the Tongue Tip" as the theme, the event aimed to carry forward the tradition of respecting teachers and spreading positive social values.
During the activity, eight teachers and eight primary school students were divided into four teams to cook a dish each against the clock. Under the guidance of teachers and chefs, the pupils carefully completed their task.
At the end of the activity, young students sent flowers and blessings to their educators.
Later, the federation will select "the most lovable teacher-and-student group " via its official account Beijing Women on the popular social media app WeChat.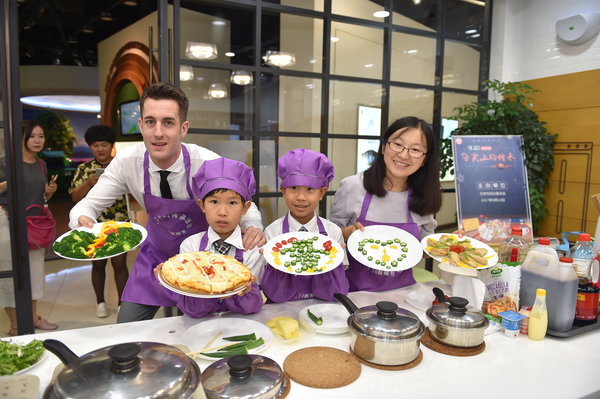 Participants show their dishes, along with two teachers. [Beijing Women's Federation]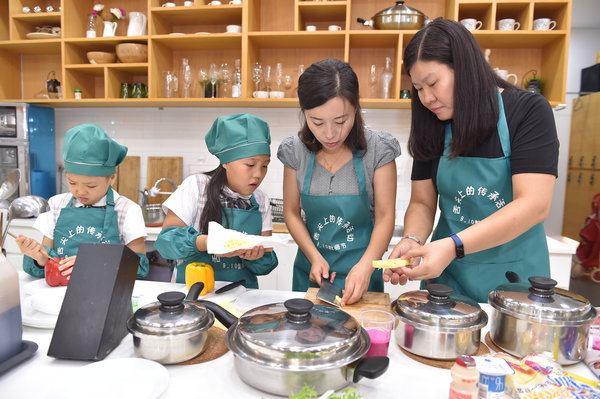 Participants cook dishes. [Beijing Women's Federation]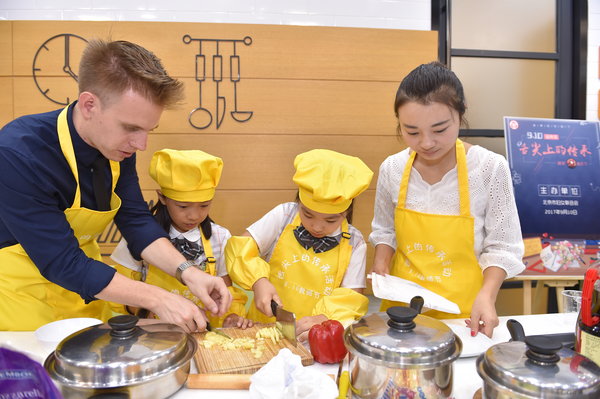 A girl uses a kitchen knife to cut a potato. [Beijing Women's Federation]