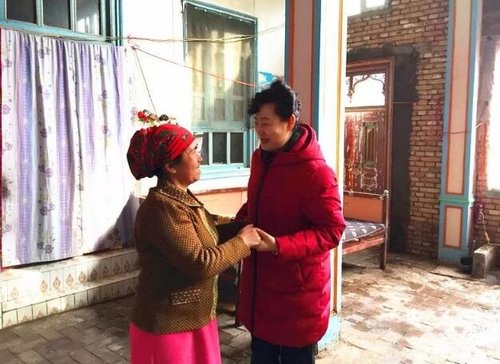 Hou Hanmin, vice president of the Women's Federation of Xinjiang Uygur Autonomous Region, visits a rural family in Kashgar City. She took along books and daily necessities for them to use. [Women Voice]
The Party Committee of Xinjiang Uygur Autonomous Region in northwest China recently organized a series of visits to local families to publicize the spirit of the 19th National Congress of the Communist Party of China (CPC).
The visits this month were also designed to promote unity and harmony between local Han and Uygur ethnic groups.
Officials from departments and units at all levels were urged to spend time in villages and communities, live with families in their houses and work together with them for one week.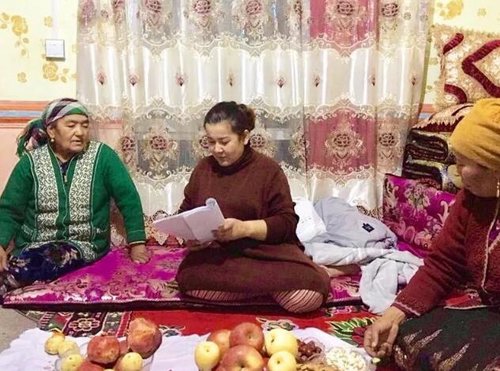 Women officials from Xinjiang Uygur Autonomous Region read a book for one of the host families. [Women Voice]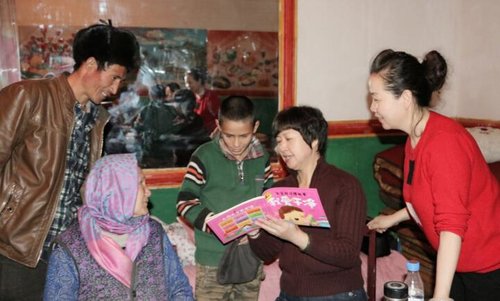 Zhang Zhihui, secretary of Party Committee of Women's Federation of the Xinjiang Production and Construction Corps (XPCC), visits a family and brings them books. [Women Voice]
Women officials of XPCC convene a meeting among women representatives to promote the spirit of the 19th CPC National Congress. [Women Voice]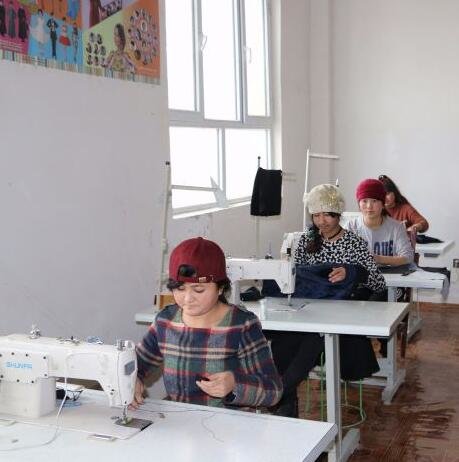 Women officials of XPCC visit a local tailor's shop which is a demonstration site for home-based entrepreneurship. [Women Voice]
(Source: Women Voice/Translated and edited by Women of China)