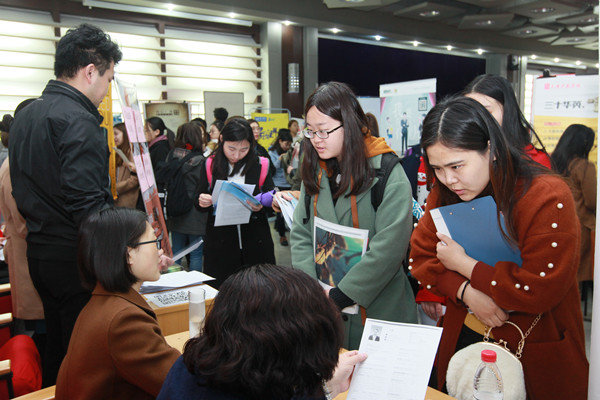 Students submit resumes to their favorite companies. [Xinhua]
The Career Guidance Center of Nankai University (NKU) in the northern Chinese city of Tianjin held a special Female Undergraduate Employment and Entrepreneurship fair on March 23, attended by over 800 students.
The event included representatives from 69 companies who offered a total of 363 jobs in such fields as finance and insurance, real estate, new media, smart manufacturing, IT and biochemistry.
Party and government agencies, and many other industries, were also represented. Organizers said that at least 80 percent of the vacancies would be available to male applicants as well.
(Source: Xinhua/Translated and edited by Women of China)