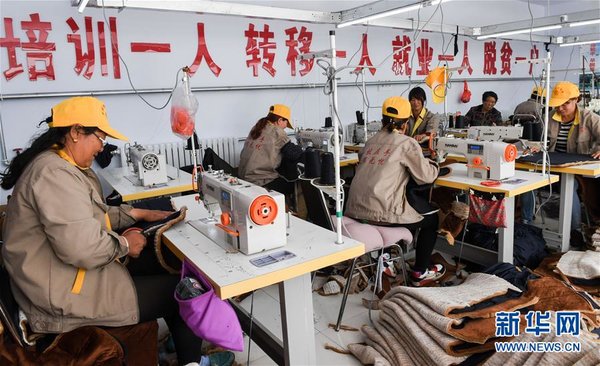 Villagers process clothes at Mengtuowang Co. in the village of Deshan, Huade County on May 16. Sixteen out of the 30 workers are from registered poverty-stricken households. They can earn an average income of between 1,800-3,000 yuan. [Xinhua]
Huade County in north Chinas Inner Mongolia has established village-level garment processing workshops with help from Beijing, contributing to employment and poverty-relief in the area, say officials.
As part of the scheme, locals also received relevant technical training.
Now, since last year, over 40 workshops have begun to operate, offering jobs to nearly 1,000 women from poverty-stricken households.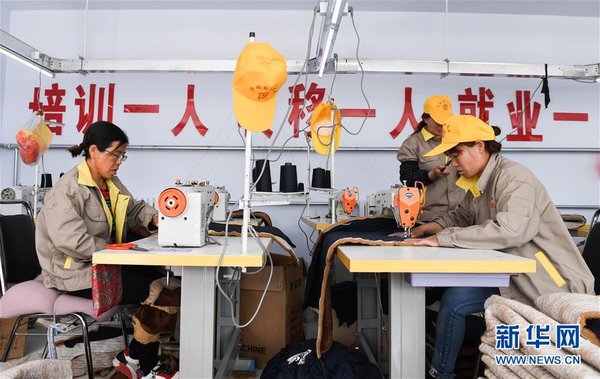 Villagers process clothes at Mengtuowang Co. in the village of Deshan, Huade County on May 16. Sixteen out of the 30 workers are from registered poverty-stricken households. They can earn an average income of between 1,800-3,000 yuan. [Xinhua]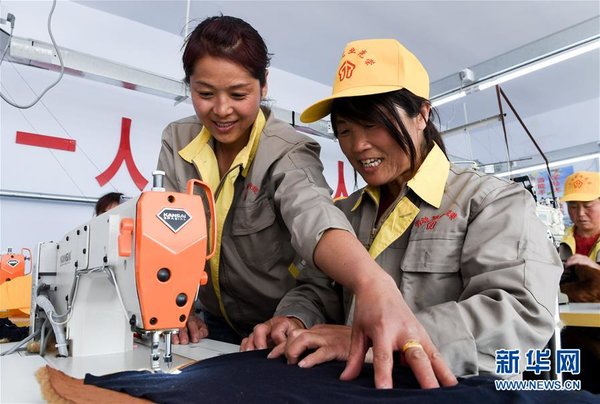 Skilled worker Xie Zhenli (L) guides new employees to use sewing machines at Mengtuowang Co. [Xinhua]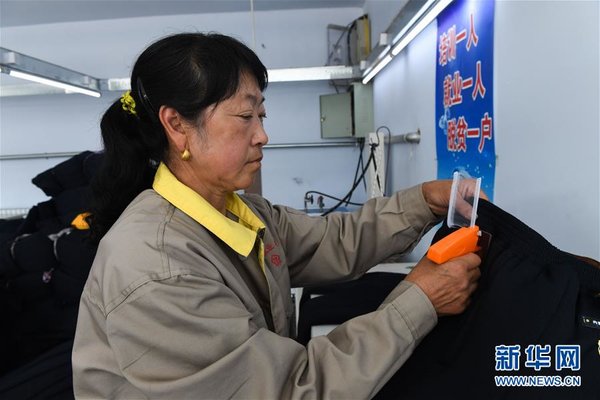 Liu Fenhua adds tags onto clothes at Mengtuowang Co on May 16. Due to illness, her family became poverty-stricken. Now she is able to earn over 2,000 yuan each month. [Xinhua]
(Source: Xinhua/ Translated and edited by Women of China)