Zhang Xiaoyuan [Women Voice]
The Anhui Women's Federation (AWF) and the publicity department of Hefei Municipal Party Committee, in east China's Anhui Province, hosted the 113th Luzhou Lecture on June 19, attended by around 500 officials.
Zhang Xiaoyuan, director-general of the publicity department of the All-China Women's Federation (ACWF) and president of China Women's Press Society, gave a talk entitled "Adhering to the Problem-oriented Approach, Improving Online Performance of Party Members".
Wei Yi, secretary general and member of the standing committee of the Hefei Municipal Party Committee, presided over the event.
Zhang's speech covered four topics: new trends in the era of the internet; new tasks of women's federations in ideological work; new ways to serve and connect with women; and, new ideas for capacity building of officials in providing online service.
Zhang said women's federation officials should adhere to the principle of Users First and women's federations at all levels should maximize the organizational coverage to unite and serve women across the country.
"The lecture has made it clear how to carry out mass work online. It also attracts attention to, and encourages in-depth thinking about, the mass line," said a spokesperson.
In addition, further participants included: Liu Ping, president and secretary of the Party leadership group of AWF; Gong Mingzhu, vice president and member of the Party leadership group of AWF; and, Zhang Ruoping, director of the Office of Anhui Working Committee on Women and Children.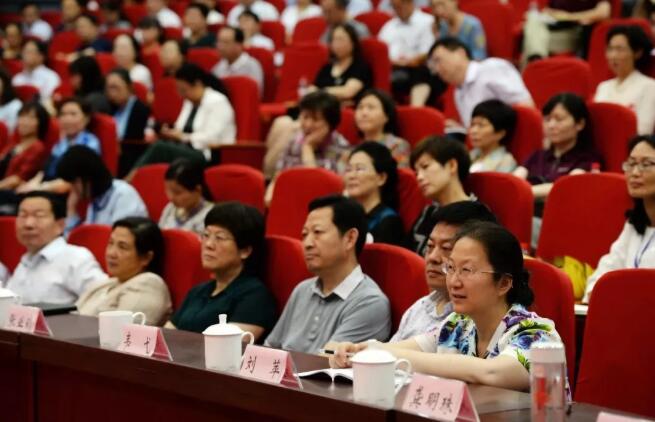 Attendees at the event [Women Voice]
(Source: Women Voice/Translated and edited by Women of China)