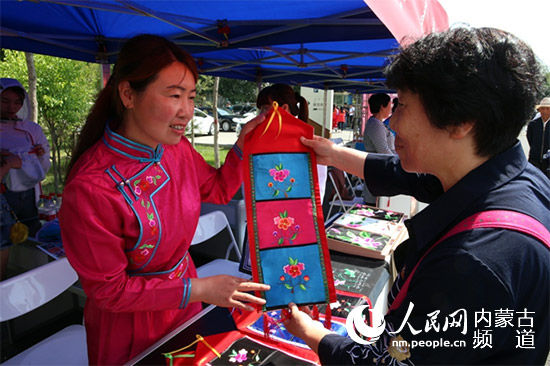 An embroiderer introduces her work to a customer. [people.cn]
An exhibition of the Wangfu embroidery, originated from the Horqin Youyi Middle Banner in north China's Inner Mongolia Autonomous Region, was recently held at the Inner Mongolia Exhibition Hall.
Wangfu embroidery is an exquisite handmade intangible cultural heritage in Inner Mongolia. Due to its uniqueness and ornamental value, the local government started a project to train local women in the craft and help them escape poverty through selling their handmade products.
Bai Jingying, the initiator of the project, said, "Wangfu embroidery is our traditional folk art with a long history. We set up a training base in order to help local poverty-stricken women earn a living, whilst also promoting traditional Chinese culture."
At present, a total of 21,000 women are involved in the project, of which 2,895 are from registered impoverished households. The project also included 45 product development teams and generated nearly 4.8 million yuan in 2017.
In order to help those embroiderers adapt to the market demand, the government also took advantage of local college students by establishing the College Students' Entrepreneurship, Employment and Poverty-Alleviation Service Association and a Wangfu Embroidery Workshop, to help increase local farmers and herdsmen's income.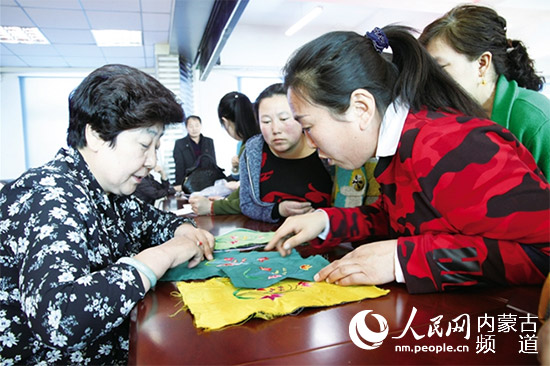 Women learn embroidery skills. [people.cn]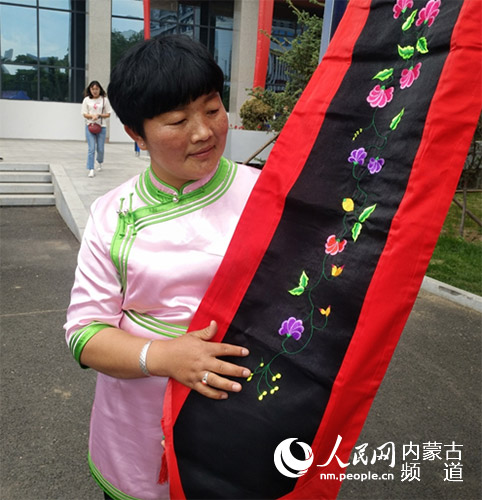 An embroiderer displays her work. [people.cn]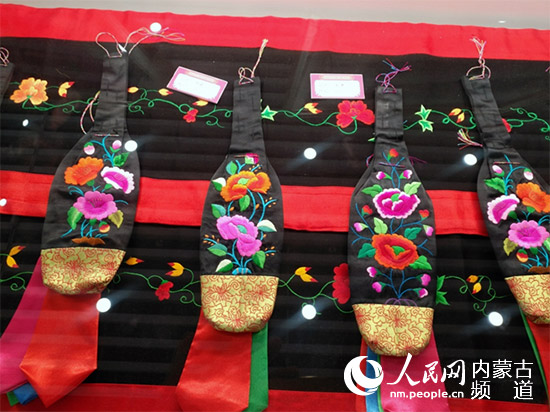 The Wangfu Embroidery works [people.cn]
(Source: people.cn / Translated and edited by Women of China)