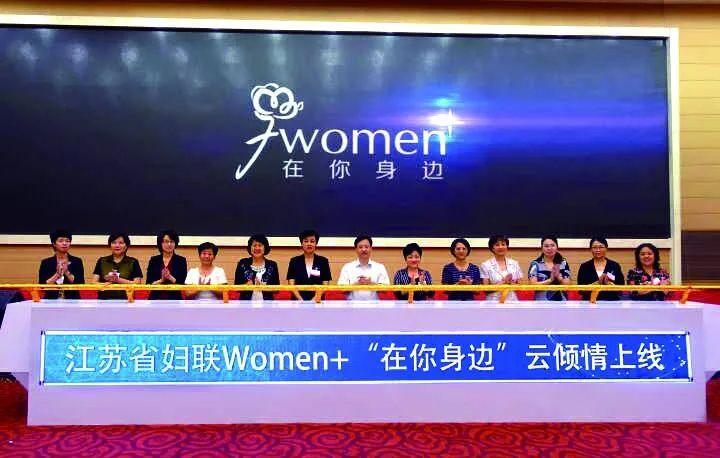 Officials of Jiangsu Women's Federation participate in the launching ceremony of the online platform "Women Plus 'on Your Side'". [Jiangsu Women's Federation]
Jiangsu Women's Federation (JWF) in East China has thoroughly studied and promoted reform, innovation and improvement mechanisms over the past year to propel the economic and social development of women and children.
Women's federations at all levels in the province have closely focused on the deployment requirements of the CPC (Communist Party of China) Central Committee and the CPC's provincial committee on relevant reforms.
In accordance with the requirements of the Party, JWF has instructed the federation's members to unite, lead and serve women and children, and has carefully planned a series of actions to promote the development of the federation. JWF has combined its work with the particular traits and needs of women. For example, JWF established Yuhua Women's Education Base and the Zhou Enlai and Deng Yingchao Education Base, in Nanjing and Huai'an, respectively, and actively promoted the establishment of Jiangsu Women's Movement Education Center to carry out themed activities.
In addition, JWF has established over 100 March 8th Red-banner Holders workshops, making full use of the leading role of women in various fields.
With the help of the "Women Plus 'on Your Side'" cloud platform, JWF has emphasized the enhancement of its network leadership project. According to data, a total of 30,743 women's federations and 3,834 women's social organizations in the province have launched activities and services on the cloud platform; and women's federations at different levels have contacted around 39 million women and 25 million families in total.
A three-year action plan was launched for the implementation of high-quality development of women talents in Jiangsu, A mechanism was established to look for, train, administer and encourage talented female personnel.
Federations across the province also initiated a series of programs to promote the development of women entrepreneurs, college students and female farmers, including the Pilot Program for High-Quality Development of Women Entrepreneurs, Female College Students Entrepreneurship and Innovation Plan, and Women's Poverty Alleviation Project.
Moreover, JWF has constantly held themed events with distinctive characteristics, attracting over 10,000 female college students and entrepreneurs to participate in over 3,000 projects, which have greatly stimulated innovative spirit, creativity and entrepreneurial enthusiasm.
In the past five years, JWF has carried out over 2,800 entrepreneurial innovation training courses, promoting entrepreneurship among 120,000 women; trained 100,000 women in processing and manufacturing industry, and has increased incomes for 500,000 women.
JWF has established 1,532 provincial-level women's demonstration bases, distributed support funds of 27.93 million yuan, and promoted employment for 180,000 women; has issued urban and rural women's entrepreneurship guarantee loans of 6.217 billion yuan; and has supported about 57,000 women with their entrepreneurial development.
To fulfill the important requirement of General Secretary Xi Jinping about focusing on families, family education and family traditions, JWF actively explored and promoted family building, and jointly issued the nation's first opinion on family building with relevant departments and launched a series of activities.
At present, over 8 million households have participated in online and offline family role–model finding activities. JWF has carried out over 100,000 family tradition lecture tours, as well as selected over 300 Most Beautiful Families, which have helped form a positive and harmonious atmosphere in whole society.
JWF also vigorously promoted the enacting of family education law. China's first consultation and assessment mechanism on gender equality reflected in policies and regulations was established in Jiangsu. Some 320 laws and regulations have been evaluated according to this mechanism and nearly 100 opinions and suggestions have been adopted.
The Regulations on the Protection of Women's Rights and Interests in Jiangsu Province, revised and implemented this year, took the lead in proposing joint parental leave and advocating the shared responsibilities of men and women in childbearing, and has been a landmark in reducing the pressure on women's employment and other aspects.
Furthermore, China's first domestic violence warning system, initiated by Jiangsu, was written into the national law against domestic violence. Other actions such as the protection of rural women's land rights and women's fair employment interview mechanism, have also promoted the settlement of the most concerning problems for women.
Jiangsu Province has also established over 1,300 marriage and adjustment committees, created 3,686 mediation rooms at all levels, and formed over 5,000 teams, guiding lawyers and psychological counselors to offer suggestions for marriage and family disputes. More than 300,000 women and children have benefited from such initiatives in the province.
Photos show the achievements of Jiangsu Women's Federation. [Jiangsu Women's Federation]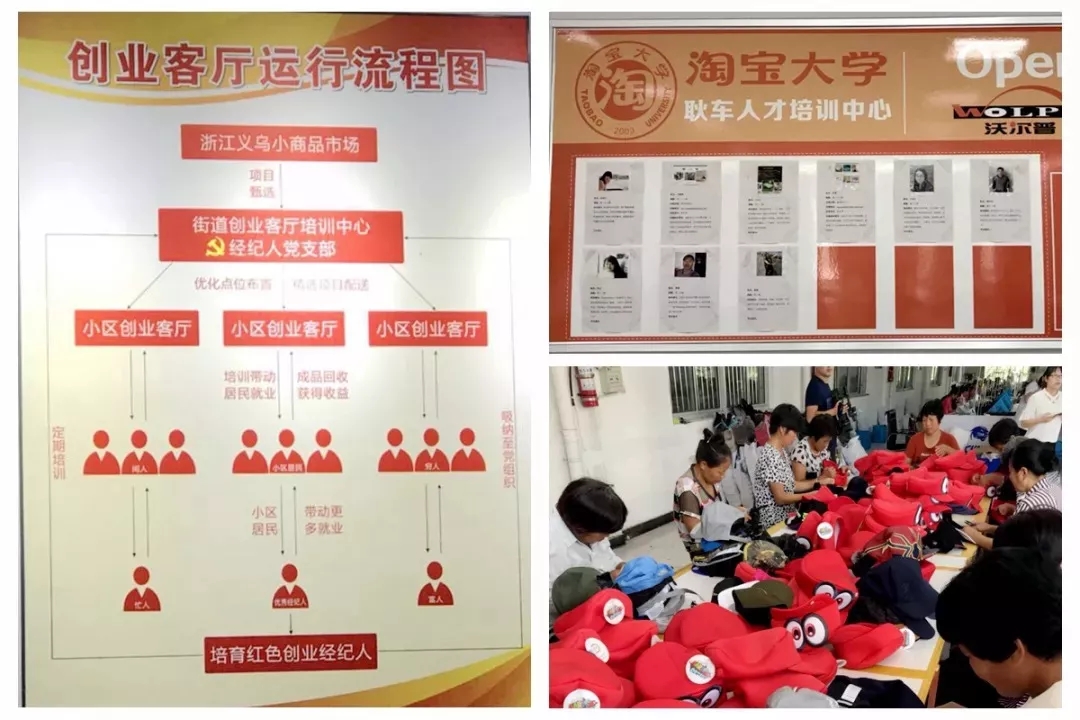 Jiangsu Women's Federation has carried out over 2,800 entrepreneurial innovation training courses, promoting entrepreneurship among 120,000 women; trained 100,000 women in processing and manufacturing industry, and has increased incomes for 500,000 women. [Jiangsu Women's Federation]
(Source: Fnews.cc/ Translated and edited by Women of China)