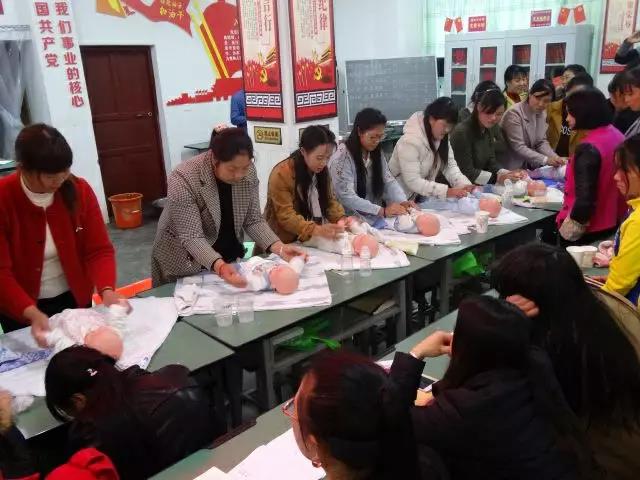 Women participate in the housekeeping service training. [Ynwomen.cn]
The Lancang (an autonomous county in southwest China's Yunnan province) Women's Federation (LWF) has made full use of new media in recent years and explored innovative work methods to better meet reform requirements and serve members of the general public.
For example, LWF has established 23 Online Women's Home chat groups on social media apps WeChat and QQ, as well as an official WeChat account to encourage easier communication among members from different industries such as office staff, blue-collar workers, entrepreneurs, social organization personnel and those from the grassroots.
By using these platforms, LWF frequently reports on relevant information in a timely manner covering topics such as entrepreneurship and employment. The federation also updates the public on campaigns such as Looking for the Most Beautiful Families, and offers assistance so that locals can find corresponding support and receive help in a timely manner.
Through the online Women's Home officials have promoted policies and directly contacted women, broadened the channels for connecting women, and strengthened the working ability of federations, according to Yuan Qian, president of LWF.
Yuan commented that through online publicity, women leaders in various fields can gain more sense of presence and honor, and they lead women to actively start their own businesses, help cultivate more self-reliant and confident women to contribute to the rural revitalization and promote the economic and social development of Lancang.
In August, LWF carried out various training sessions via an online women's school, regularly publishing articles to enrich people's understanding on various subjects.
The content has included rights protection, methods for protecting and helping women affected by domestic violence and entrepreneurship and employment policy. This has helped women entrepreneurs clearly understand the conditions and procedures of applying for business loans, said Li Yingling, vice president of LWF.
Li Xinmei of Xiaoba Village and Yang Yunlan of Pasai Village saw relevant information posted on WeChat in August, and both successfully solved their funding bottlenecks by applying for an entrepreneurial loan of 100,000 yuan.
LWF will realize full coverage of training for an online women's school in 20 townships by the end of this year, and will gradually extend the initiative to villages and communities next year, said an official.
In order to establish a wide network to help women from all walks of life, LWF has set up a small platform to showcase the achievements of outstanding women's federation officials at all levels and women leaders in various fields.
According to the official, there are currently 181 presidents of women's federations in Lancang after a recent reform, 183 full-time and 587 part-time vice presidents, as well as 2,953 executive committee members from fields related to education, health and justice.
(Source: Cnwomen.cn/ Translated and edited by Women of China)