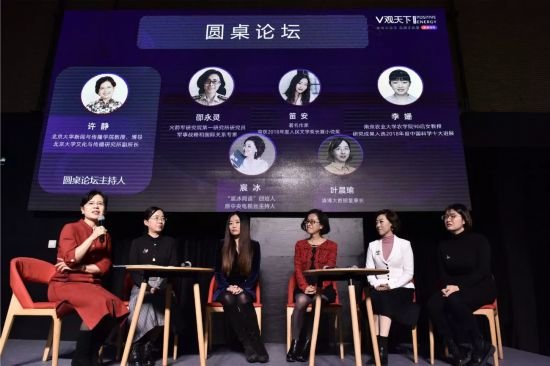 A roundtable session focusing on how to play women's role in a better way is held in Beijing on December 3. [Women of China/Zhang Jiamin]
A Female Positive Energy Roundtable Session was held in Beijing on December 3. A group of female influencers with positive energy online, netizens, college students and members of the 'Big V' class of internet users shared their ideas on how to play women's role in a better way in the Internet age.
The roundtable session aims to unite more online influencers to spread the core socialist values and to guide women to adhere to self-dignity, self-confidence and self-independence, participate in the building of a healthy cyberspace actively, and push forward social development and progress.
It was the third roundtable session and was co-sponsored by the Publicity Department of the All-China Women's Federation (ACWF) and the Bureau of Network for Social Work under the Office of the Central Cyberspace Affairs Commission.
Meng Man, part-time Vice-President of the ACWF and professor with Minzu University of China, shared her opinions on women's advantages and promotion of women's positive energy on the Internet. She pointed out that women play their unique role in social and family life, and they can gain a better future through hard work, cooperation with men and social support.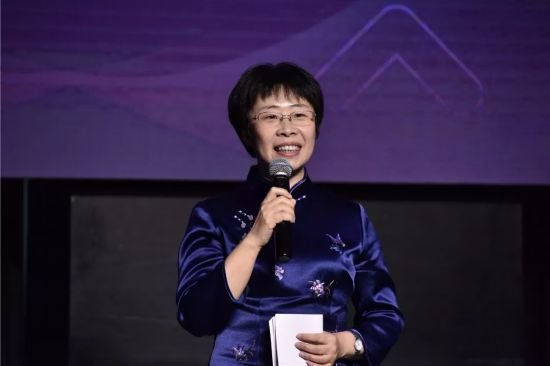 Meng Man, part-time Vice-President of the ACWF and professor with Minzu University of China [Women of China/Zhang Jiamin]
Wu Yurong, Member of the Editorial Board of thepaper.cn, an influential online news portal in China, said that more and more women are keen to discuss topics of great social significance and they are the active participants of the era, who have the courage to express their opinions on the Internet and be ready to help others.
The roundtable gathering invited five guests to discuss about the key words "female" and "network." What effects have female netizens brought to the Internet ecology? How can the Internet energize women?
Li Shan, a professor of the post-90s generation from the College of Agriculture under Nanjing Agricultural University, shared her story of becoming an online celebrity. She said that reading and education are the most important way in which she gains positive energy.
Chen Bing, former host of China Central Television, said that in the Internet era, women's love for reading can help them display and spread positive energy to more people.
Shao Yongling, expert and researcher at the Rocket Army Research Institute expressed the opinion that what people often see is the physical weakness of women but they ignore their spiritual strength. Nowadays, to achieve equality between men and women, capability and strength are important, she said.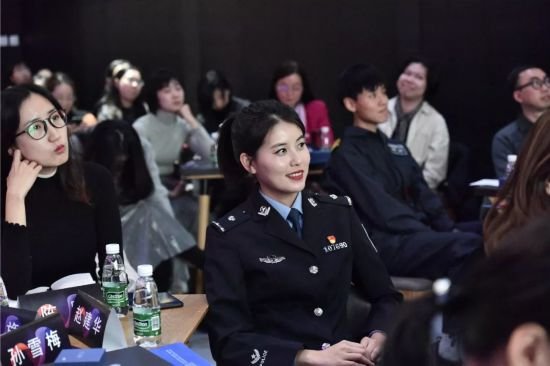 Participants at the roundtable session [Women of China/Zhang Jiamin]
When summarizing the features of female netizens, Ye Chenyu, President of gsgate.cn, an Internet technology company, said that the Internet gives women a greater sense of identity and more opportunities to participate, adding that female netizens are more willing to showcase themselves and to share their lives and beauty as well as to pay more attention to improving their personal quality.
The 2019 excellent official accounts of women's federations and women role models of positive energy on thepaper.cn were announced during the event. The official account of the ACWF released the topic of women's positive energy action through thepaper.cn, to call on the netizens to participate in the campaign of promoting the positive energy on the Internet.
It was jointly organized by the ACWF Internet Information and Communication Center, thepaper.cn and gsgate.cn.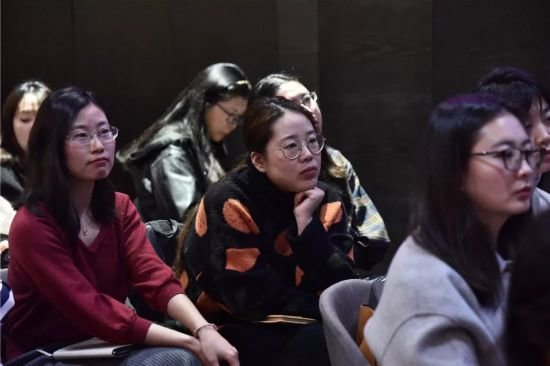 Participants at the roundtable session [Women of China/Zhang Jiamin]
(Women of China)