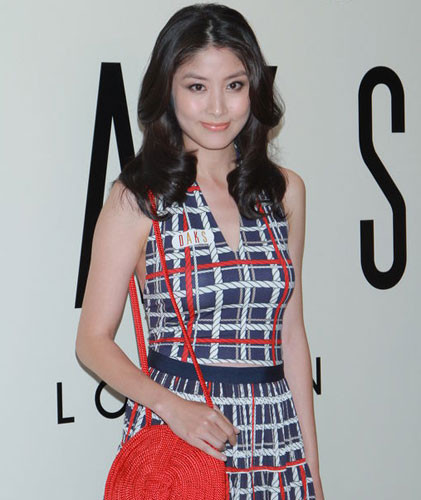 Singer-actress Kelly Chen attends a fashion event in Hong Kong on Wednesday, November 16, 2011. [yule.sohu.com]
Hong Kong singer-actress Kelly Chen has admitted that she is expecting a new baby after losing twins to a miscarriage earlier this year.
The 39-year-old was seen with a small baby bump while attending a fashion event in Hong Kong on Wednesday. She told the media that she was pregnant, but refused to reveal her due date.
Chen, who already has a two-year-old son, announced in January that she was pregnant with twin girls through artificial insemination. However, news of a miscarriage came in March.
Chen says she got pregnant this time again via artificial insemination, but she doesn't want to stop working. "My doctor said working would keep me in good spirits. I just need to be relaxed." But being careful is necessary. "I rescheduled my work agenda, having cancelled some shows that require air travel," said the star.
Chen recently finished her acting part in the all-star comedy "All's Well, Ends Well 2012". The film is slated for a New Year's release.
(Source: CRI)