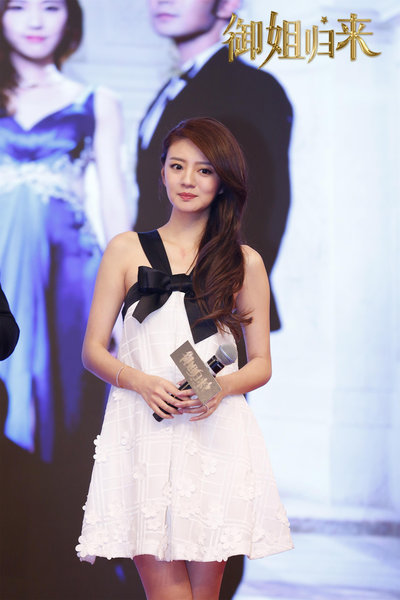 Taiwan actress Ady Ang promotes her modern TV drama series Royal Sister Returns in Beijing on Friday afternoon, April 14, 2017. [China Plus]
Taiwan actress Ady Ang was in Beijing on Friday afternoon, promoting a modern-day drama in which she plays the daughter in a wealthy family.
The drama Yu Jie Gui Lai, literally translated to English as "Royal Sister Returns", also stars actress Wu Jiani, who recently divorced her well-known actor husband Steve Ma.
In this drama, Ady Ang and Wu Jiani are rivals in a love affair. But according to Wu Jiani, her character is so kind-hearted, that she can eventually turn her rival into a friend.
"I began to understand my husband who loves Ady Ang's character instead of me. I sold off all my properties to help my husband's business. I think my role in this drama is really that of a kind-hearted woman."
The TV drama series will air on CCTV starting from April 23rd.
(Source: China Plus)