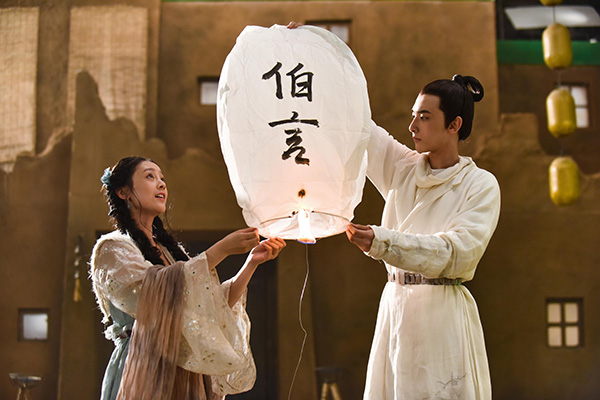 The Ferry Man: Manjusaka is the highest-grossing Chinese online feature film so far this year.[China Daily]
A new focus on quality over quantity has seen the leading streaming platform iQiyi remove more than 1,000 videos from its servers and develop a better way of vetting content.
As part of recent review of its content quality, iQiyi - one of China's leading online media-streaming platforms - reported that it has removed more than 1,000 titles from its website.
The move was revealed earlier this month at the iQiyi Technology & Entertainment World Conference by Yang Xianghua, vice-president of the company.
Many of the films were uploaded as early as 2014, the year when the term "internet feature film" was first used by iQiyi to describe the growing industry for films exclusively tailored to, and created for, the internet.
According to an industry report released earlier this year, about 1,900 such films went online nationwide in 2017, around 1,300 of which were released on the iQiyi platform.
"We want to encourage creativity," Yang explains. "Filmmakers should approach their work with a sense of enjoyment and fulfillment, rather than being opportunists who are only looking for money."
Withdrawing films is only the first step. At the conference, Yang revealed that 100 million yuan ($15.7 million) will be allocated as a bonus for online filmmakers who develop content that "promotes love and positive messages", he adds.
According to Zhang Hong, deputy head of the China Film Association, the total domestic revenue from online films was only 100 million yuan in 2014, which rocketed to 2 billion yuan in 2017. He predicts that the figure will continue its upward curve to reach 3 billion yuan this year.
In comparison, last year's total box-office revenue for domestic films in Chinese cinemas was 30 billion yuan, so Zhang believes that there is still a huge potential in the market for online movies. He estimates that internet features attracted 800 million Chinese viewers in 2017, around half the number of those who visited cinemas.
As China's paid-for video-on-demand market has taken off, Zhang sees the bigger picture and recognizes the potential for huge growth in the near future.
The biggest problem facing the burgeoning market, however, is that it is choked by a bottleneck of quality.
Up until now, Chinese online drama series like Day and Night and Burning Ice have proved incredibly popular and garnered widespread acclaim, with each scoring more than 8.5 points out of 10 on the popular TV-and-film-rating-platform, Douban.com. Comparably, online films have struggled to capture the public's imagination to the same degree. Some put this down to a lack of star power and, perhaps more importantly, quality in both content and production value.
For example, fantasy-romance The Ferry Man: Manjusaka garnered 40 million yuan in revenue from iQiyi's users, who were charged to watch it, making it the highest-grossing online film so far this year. Its 7.2-point rating on Douban.com is an improvement over the rating of its counter-parts from 2016 and 2017, which attracted no more than a 4-point rating.
Consequently, the industry is appealing for an improvement of quality, and iQiyi, with these new measures in place, is going to be a tougher sell than ever.
"Poorly made productions with inappropriate content and negative values will not be able to go online," Yang promises.
Ge Xufeng, a manager of online films with iQiyi, adds that at least 500 films were turned down by the platform in 2017 due to being "unqualified", as opposed to the handful that were rejected in 2015 and 2016.
In the past, online operators did not take enough time to evaluate content before offering space on their servers to miscellaneous filmmakers.
"We used to be undecided as to whether we set a high threshold to allow only high-quality products online," Yang says. "In the end, we gave the green light to a greater number of films, because many films are not able to be screened in cinemas.
"On online platforms, if only very few people watch a production, that at least means some feedback for its makers. However, we're rethinking whether this is the right policy."
As a result, Yang confesses, there are large swathes of erotic, overwhelmingly violent and improper content, as well those employing other eye-catching gimmicks, available online.
He observes that some filmmakers were producing work that was just on the edge of crossing the line of what is allowed.
"Their productions are based on where the bottom line of current regulation is," Yang notes. "And they sometimes crossed that line, which is why we had to keep withdrawing uploaded films."
To avoid such problems in the future, Yang says a new committee will be established to evaluate new projects from the beginning of their creation, rather than simply appraising them when the films are complete.
Then committee members will include many experienced scriptwriters drawn from the industry and external to iQiyi.
"If some topics have been repeated far too many times, or will create risk, we will suggest that the filmmaker puts the project on hold in case their efforts end up being in vain," Yang says.
Wang Hongwei, a director and an associate professor with Beijing Film Academy, observes: "Young filmmakers need more practice before taking on big projects for cinema. Online films give them a good platform to hone their craft, and they need to listen to advice."
Wang says online movies can be a channel to nurture a love of film within the new generations who are growing up in the internet era.
"Online platforms cannot be low-end copies of cinemas," he says. "Instead, they should be places for new formats, aesthetics and content to manifest, thrive and develop."
Increasing investment may be another solution to some quality issues.
According to Zhang, the total investment in online films in China reached 2.7 billion yuan last year, increasing 74 percent since 2016.
About 50 percent of the films produced have secured investment of 1 million yuan or more, while in 2016, that figure was closer to 20 percent.
"Bigger investments will gradually fill the gap between online films and those made for cinemas," Zhang believes.
The industry will take a more scientific approach as well.
Zhang says online films attracted about 8 billion clicks in China in 2017, 61 percent fewer than in 2016.
"That doesn't mean the market is shrinking," he explains. "That is because the major media-streaming platforms have made efforts to regulate their statistics and get rid of bubbles and traffic manipulation."
However, he also points out more works need to be done because iQiyi, Youku and Tencent - China's biggest three media-streaming platforms - have still not created a uniform standard to calculate traffic.
"If Hollywood is leading trends for commercial blockbusters," Zhang says, "then China is a pioneer for online film, which is in a position to establish standards for other countries around the world to follow."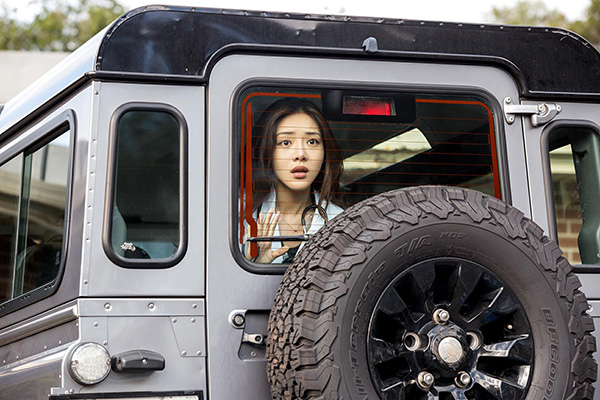 Chosen, an online feature film released through iQiyi, was also sold to Netflix earlier this year.[China Daily]
(Source: China Daily)