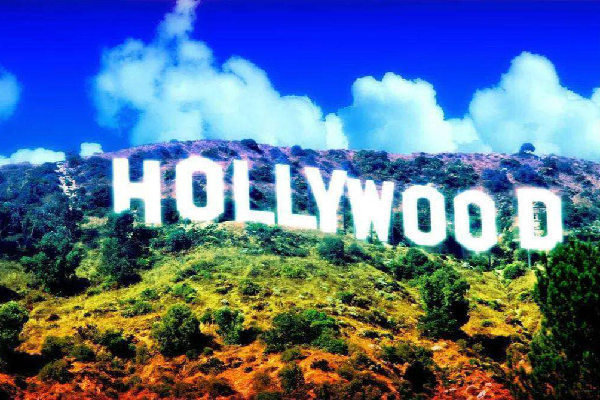 The Hollywood Sign, an American landmark and cultural icon in Los Angeles, California [China Daily]
HPC (Hollywood Production Center) China, the first ever international media and entertainment (M&E) production center in China, opened in Beijing's Zhongguancun Dongcheng Science Park on June 22.
The newly launched HPC China will unleash the potential of Beijing's film industry, enabling development opportunities in a number of different fields, said Yu Junsheng, deputy Party secretary of Beijing.
Yu also noted that the capital's cultural creative industry has been developing rapidly in recent years, with its added value accounting for 14 percent of the city's GDP, and he expressed hopes that with the opening of the HPC China, it would continue to do so.
"Not only will HPC China bring Hollywood's long-standing experience to China, but it can also encourage the development of China's burgeoning movie industry," said Rahim Amidi, founder and CEO of HPC.
Amidi also hoped the cooperation brought about by the opening of HPC China could encourage more in-depth interaction and exchanges between entertainment professionals and film students in both Hollywood and China.
Jin Hui, deputy Party secretary of Beijing's Dongcheng district, described Zhongguancun Dongcheng Science Park as a regional innovation hub and economic engine.
He believed that, working with Zhongguancun-based companies like Enlight Media and Meituan's Maoyan, HPC China will give birth to a thriving film production industry driven by continuous innovations in culture and technology.
Alex Xu, CEO of HPC China, said that it is a golden age for China's entertainment industries.
Xu went on to say that with almost two decades of experience in Hollywood, an extensive network of Chinese partners and active support from local governments, HPC China will pull out all stops to build up a strong Hollywood style film production center in China.
HPC has been involved in the production of many notable films and TV shows over the years, from internationally successful films such as Transformers, Chronicles of Narnia, and Mission Impossible, to leading TV series such as Handmaid's Tale and Breaking Bad.
(Source: China Daily)