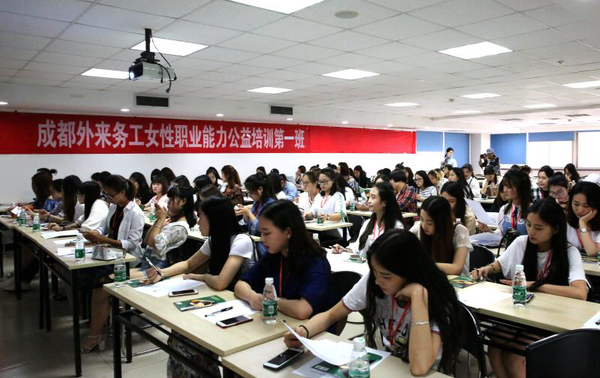 Trainees at the first training session of the project in Chengdu [CWDF]
As part of its long-term commitment to promoting female employment, the China Women's Development Foundation (CWDF) co-launched a training project with Starbucks on May 10 in the southwestern city of Chengdu.
The project will offer free vocational training to female migrant workers aged from 18-28, boosting their all-round qualities and competitiveness. The courses will cover job-hunting advice, office etiquette, communication skills and rights protection, among other topics.
Later, the scheme will also be implemented in the cities of Beijing and south China's Shenzhen.
The project aims to help around 3,000 women from the country's less developed areas to achieve better career prospects in the next two years.
Trainees who meet Starbucks' recruitment requirements and pass an interview at the end of each session will gain the opportunity to get a job at the beverage giant.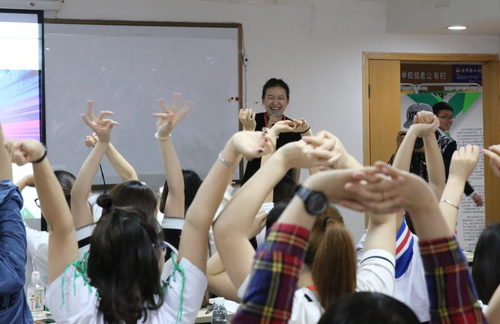 Trainees at the first training session of the project in Chengdu [CWDF]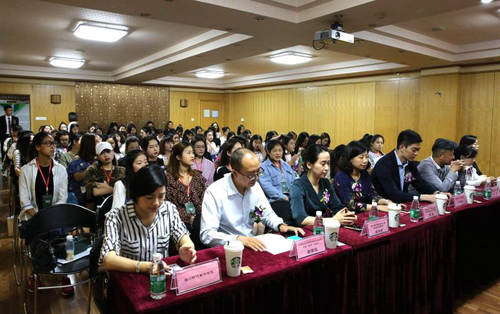 Attendees at the launch ceremony of the project in Chengdu [CWDF]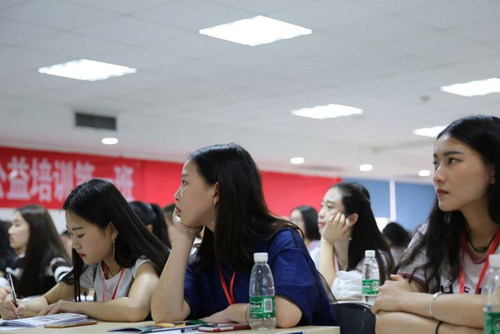 Trainees at the first training session of the project in Chengdu [CWDF]
(Source: CWDF/Translated and edited by Women of China)