The workshop run by a single mom and a senior tailor receives the honorary brand of Pilot Base for Women Tailors. [sznews.com]
The women's federation in the city of Shenzhen, south China's Guangdong Province, has been taking advantage of tailor business in offering targeted poverty-relief assistance to local women since the end of last year.
The initiative encourages disadvantaged women to learn basic skills of sewing, increasing their incomes by starting businesses of their own. So far, the project, which was set up in Luohu District of Shenzhen, has involved 4,050 women as part of local schemes of poverty alleviation and flexible employment.
Under the guidance of the Women's Home activity center in the district, the project was carried out by Yimi Sunshine Public Development Center.
Experts of apparel manufacturing have been invited to teach training courses of comprehensive sewing techniques, during which attendees will display their products and exchange experiences as well.
Nowadays, the project enables three impoverished moms to start businesses called the Pilot Base for Women Tailors. On average, they can earn 100-300 yuan (U.S.$ 15-45) a day based on their current marketing model.
According to a community volunteer surnamed Liu, 1,500 trainees have attended 35 sessions on designing and cutting clothes. Among them, over 30 women from disadvantaged households can be called junior tailors who are capable of basic sewing skills. Some 96 percent of trainees say they are satisfied with the overall project.
"Sewing is a traditional skill and the female tailors' shop is a project featuring entrepreneurship. The combination of the two can not only benefit local residents, but also assist women in terms of flexible employment," commented Huang Xia, director-general of the public service center.
Single Moms' Popular Sewing Business
A single mom whose surname is He in the community of Guimuyuan in Luohu District started her own sewing shop with another senior tailor she met during the training project.
The local women's federation and the project team jointly promoted their self-made products via multiple channels, for example, charity sales.
Her workshop also takes orders from different clients to manufacture customized products such as shell-sized cloth bags and handbags for environmental protection. Local residents often visit her store for sewing work as it is such a convenient facility in the community.
Their average daily earnings can reach 200 yuan (U.S.$ 30).
A handmade dress for the daughter of a woman whose surname is Lin became popular at the youngster's school. Many of her classmates wanted to have the same dress as hers. Moreover, the girl wanted to promote relevant cloth products as birthday gifts for her friends.
"I really appreciate that the project has improved my relationship with my daughter," said Li, who also teaches the girl to do sewing work sometimes.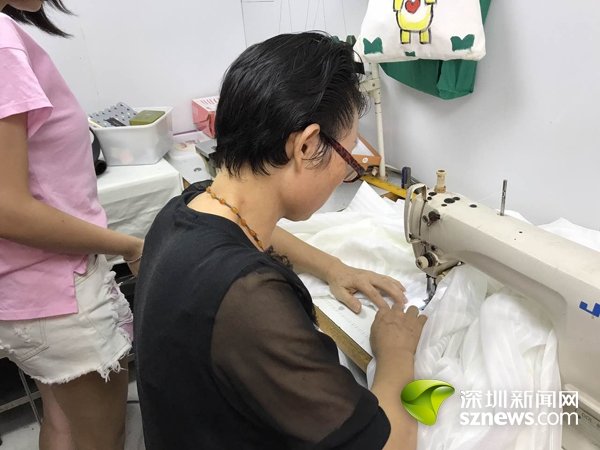 A woman operates a sewing machine. [sznews.com]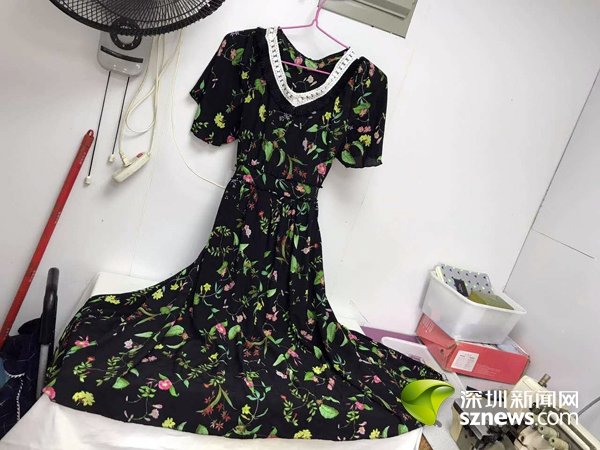 The handmade dress gains popularity at school. [sznews.com]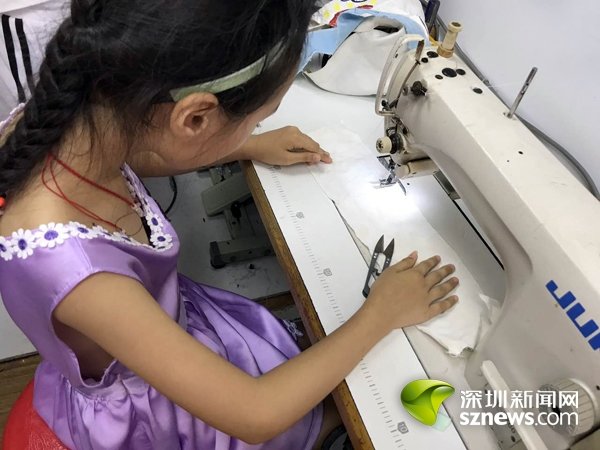 The girl learns how to operate a sewing machine. [sznews.com]
(Source: China Women's News/Translated and edited by Women of China)