China Women's Development Foundation and VIP.com announce to establish partnership to support the Mom's Handworks program at a ceremony in Beijing on January 23. [Women of China / Fan Wenjun]
China Women's Development Foundation (CWDF) and VIP.com, a popular e-commerce platform, established partnership recently to promote the implementation of a CWDF's program.
As part of the scheme, the online retailer has pledged to make a donation of 10 million yuan (U.S.$ 1.6 million) to CWDF over three years, in support of intangible cultural heritage preservation programs.
The donation will help establish 10 co-operatives in 2018, and more throughout the country over the next three to five years, as part of a program named Mom's Handworks.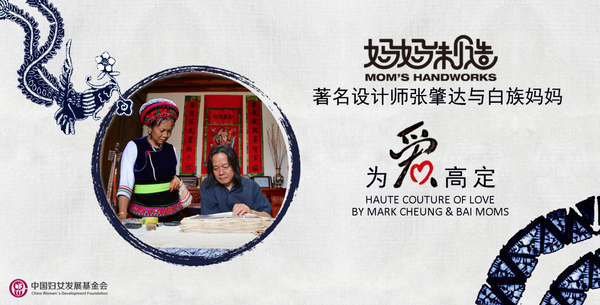 Fashion designer Mark Cheung joins in the program. [Women of China / Fan Wenjun]
The partnership will allow organizers to draw on the advantages of VIP.com as an e-commerce platform to expand marketing channels for handicrafts.
Zhang Jianmin, deputy secretary general of CWDF, attended and addressed the opening ceremony of the project.
She said that women can play a significant role in rural development. Helping and economically enabling rural women has always been the focus of the foundation's work and efforts.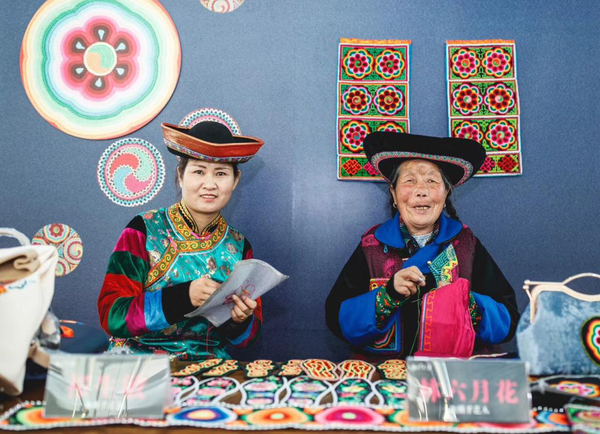 Craftswomen produce works. [Women of China / Fan Wenjun]
The foundation also collaborated with Beijing Ant Traditional Handicrafts Cultural Development Center to initiate the program, with the latter providing technical training, product design and marketing support for craftswomen at rural cooperatives.
Masters of intangible cultural heritage handicrafts [Women of China / Fan Wenjun]
Some 18 co-ops have already been established in eight provinces by the program so far, providing employment for over 1,000 women in the countryside.