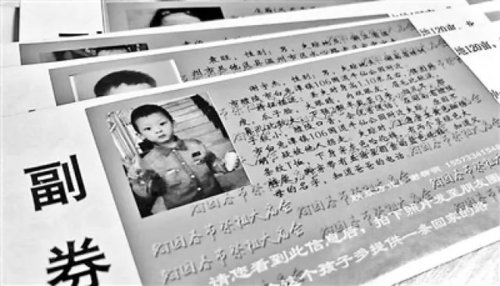 Tickets with missing children's photos and information [Xinhua]
Over 300 missing children's photos were printed on entrance tickets for the Spring Festival Temple Fair this month in Kaifeng, a city in central China's Henan Province.
Over 10,000 people were expected to attend Kaifeng Temple Fair during the Spring Festival holiday (February 15-21).
By sharing such photos and family contact details, it was hoped that visitors might be able to provide useful information about those missing.
"The more people get to see my girl's face, the more hope I have to bring her back home," said a parent whose daughter was among those featured on the tickets.
A similar scheme to help find missing elderly people is expected to be carried out during the upcoming Tomb Sweeping Festival fair in April.
Tickets with missing children's photos and information [Xinhua]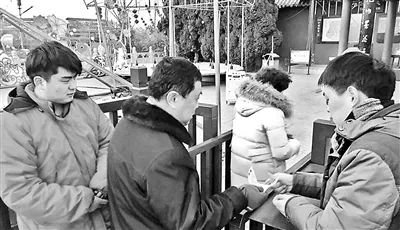 More than 10,000 tickets with missing children's information were distributed. [Xinhua]
(Source: Xinhua/Translated and edited by Women of China)