Several farmers transport their homegrown broccoli with the cargo cableways on April 8. [news.cn]
The recent construction of a cargo cableway system at an isolated village in Southwest China's Guizhou Province has greatly improved transport links for local, who are now able to send vegetables for sale in other areas.
Dangzao Village, which is home to roughly 1,000 people, has been officially recognized as one of the most underdeveloped villages in the county of Danzhai in Qiandongnan Miao and Dong Autonomous Prefecture.
Under the support of the local government, an agricultural development firm inked a partnership with the remote village in July last year to carry out the large-scale planting of vegetables with dual emphasis upon commercialization and ecology.
Local farmers have worked with the agricultural cooperative to set up five steel cableways in a move to save them much time and energy in the transportation of agricultural tools, fertilizers and crops.
So far, a total of 59 households, including 16 impoverished families, have jointly planted broccoli on farmland covering 195.5 mu or 13.2 hectares around the village.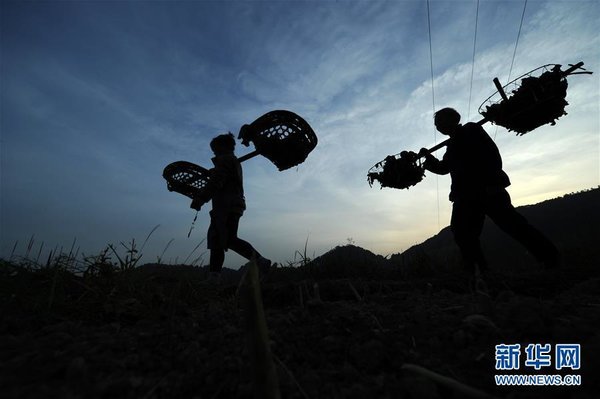 Two farmers return home after a day-long work on their farmland on April 8. [news.cn]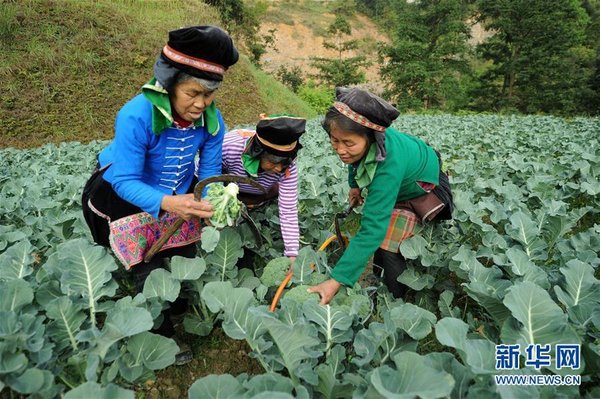 Three women pick up their homegrown broccoli on April 8. [news.cn]
Two women collect broccoli on April 8. [news.cn]
Two farmers carry out a safety check on the cargo cableway on April 8. [news.cn]
A farmer (L) works with a wholesaler to transport locally grown vegetables onto a vehicle on April 8. [news.cn]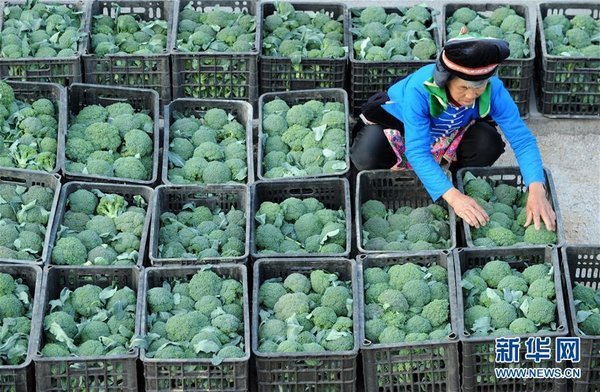 A farmer sorts her broccoli on April 8. [news.cn]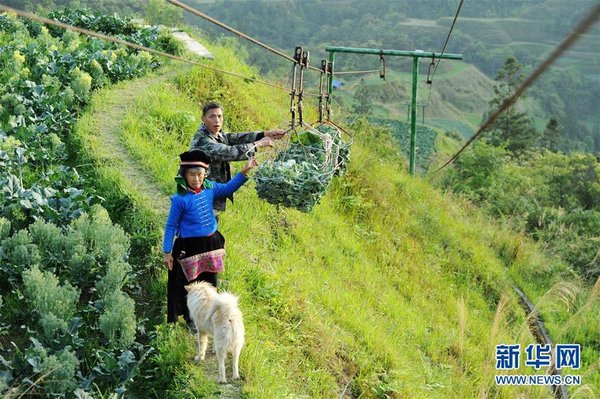 Two farmers transport their homegrown broccoli with the cargo cableways on April 8. [news.cn]
(Source: news.cn/Translated and edited by Women of China)