Students at a school in Xibaipo [Fan Wenjun]
Officials launched the first Xibaipo Reading Festival, along with an on-campus opera activity, at the opening ceremony at Xibaipo National Security Education Museum in Pingshan County, north China's Hebei Province, on April 26.
The ceremony was organized by Pingshan County Education Bureau (PCEB), the Communist Youth League Pingshan County Committee and the National Academy of Chinese Theatre Arts (NACTA).
Aiming to stimulate children's interest in reading, the hosts presented historical stories and staged performances with famous personalities including Zhuge Liang, Hua Mulan and Sun Wukong.
At the event, faculties and students of NACTA and Zhongshan Educational Training School donated traditional Chinese opera props and classical books to eight schools in the historical revolutionary base.
"What an amazing and meaningful activity," Chang Junguang, principal of Xibaipo central school, said. "I would like to extend my appreciation to all that have assisted in efforts to promote the development of education in Xibaipo."
The organizers said they would collect more social resources to organize reading activities and carry forward the revolutionary spirit at schools in the city in the future.
The reading-themed festival will run throughout the city till June.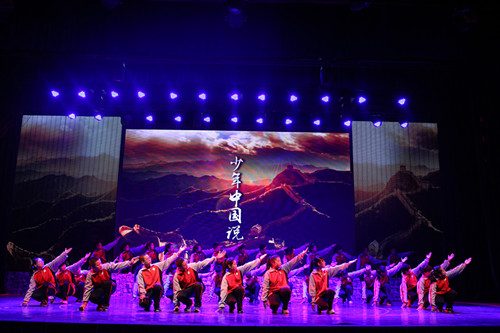 Students perform on the stage. [Fan Wenjun]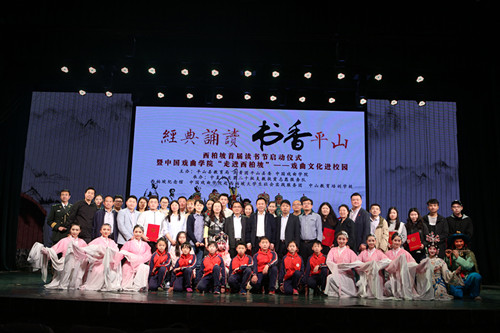 Students perform on the stage. [Fan Wenjun]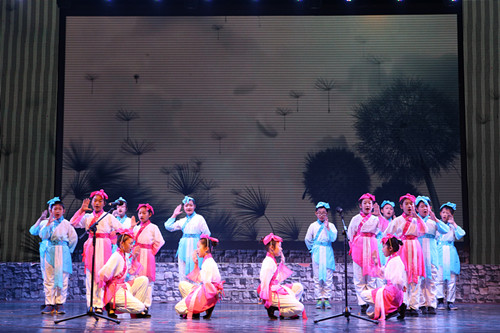 Students perform on the stage. [Fan Wenjun]
Students perform on the stage. [Fan Wenjun]
Students perform on the stage. [Fan Wenjun]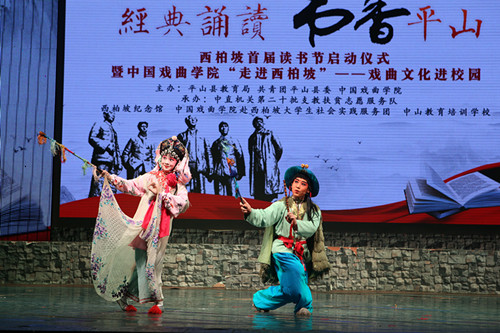 Students perform on the stage. [Fan Wenjun]