A doctor and a visually-impaired child. [Xinhua]
Fifteen visually-impaired or hearing-impaired children from the county of Xihe, northwest China's Gansu Province, have arrived at Beijing Children's Hospital (BCH) for free treatment.
In January, China Children and Teenagers' Fund (CCTF) worked with the People's Government of Xihe County to launch a charity project to check the hearing and vision of over 100 affected children and another 1,000 students at two town-level primary schools.
The findings showed that a total of 54 children needed surgeries.
The CCTF has said it would pay for the costs and provide them with living subsidies.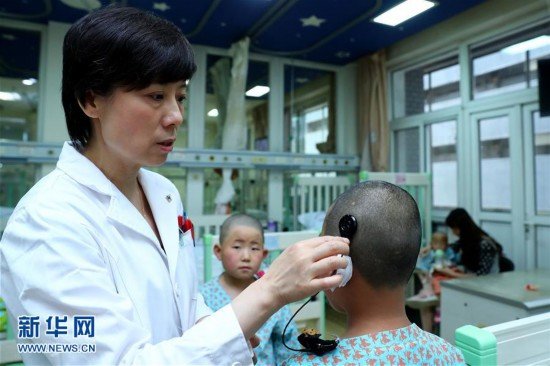 A doctor is treating a child. [Xinhua]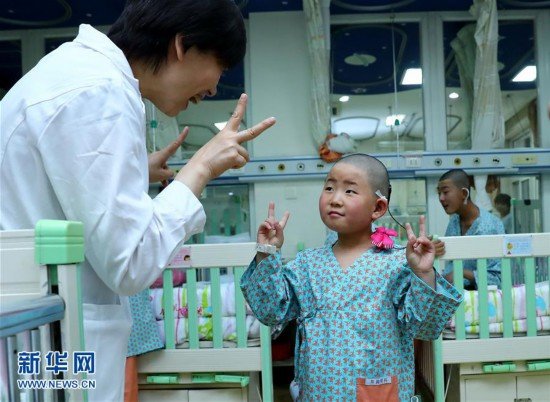 A doctor is playing with a child. [Xinhua]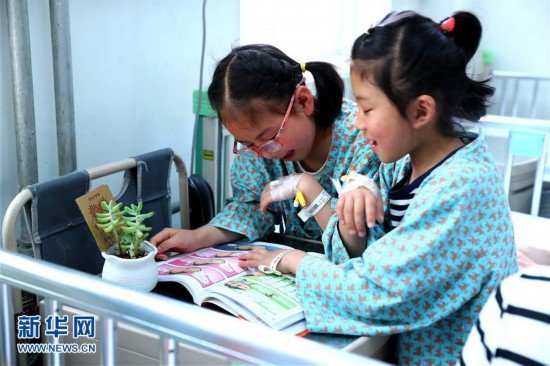 Two children are reading a book. [Xinhua]
(Source: Xinhua/Translated and edited by Women of China)