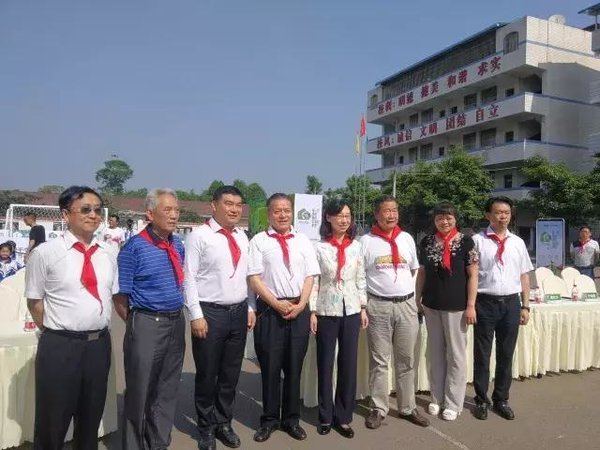 Officials pose for a group photo at the gathering. [CCTF]
China Children and Teenagers Foundation (CCTF) and Greenland Group launched a charity campaign at Dongshen Primary School in Nanchong City, Southwest China's Sichuan Province, on June 6, aiming to improve students' health conditions.
Xu Xu, deputy secretary-general of the CCTF; Sun Zhiwen, general manager at the Greenland Group's headquarters in southwest China; and Wang Chunmei, vice-president of Nanchong Women's Federation (NWF) attended the gathering.
After playing a publicity video, Xu, along with Sun, delivered keynote speeches calling on enterprises to fulfill their social duties by promoting public service activities.
Other officials and business leaders then appeared on stage to hand out football equipment, and President Liu Yamin of Dongshen Primary School, together with two students, received the assistance on behalf of the school.
"We are set to help students live healthily by making full use of these donations," said Liu.
The hosts also encouraged students to speak out about their dreams and attempted to make them come true.
Over the past few years, NWF has been raising funds to help local women and children.
It has received over 10 million yuan from China Women's Development Foundation (CWDF), CCTF and the Shenzhen Red Cross Association to date.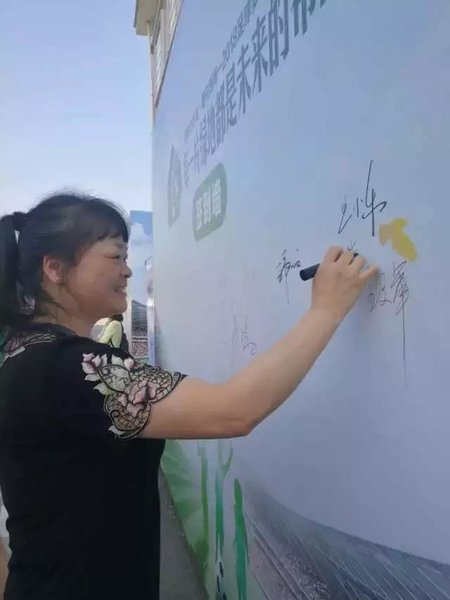 Wang Chunmei, vice-president of Nanchong Women's Federation [CCTF]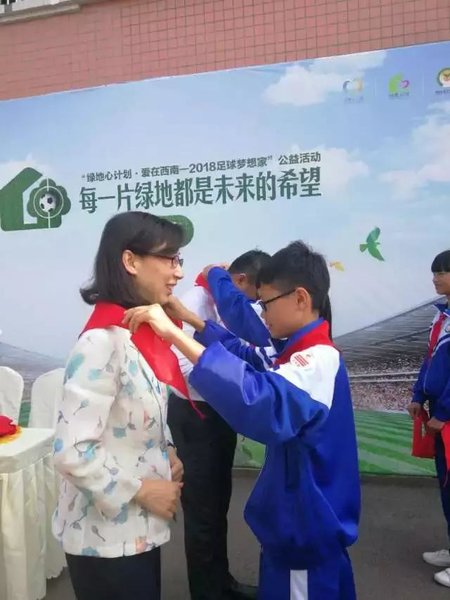 An official and a student [CCTF]
(Source: Nanchong Women's Federation/Translated and edited by Women of China)