Pu peels corn during the summer vacation. [Xinhua]
Pu Mengli, an enthusiastic grade-three student at a high school in Yuanyang County, southwest China's Yunnan Province, recently received a special subsidy of 1,000 yuan, provided by the Alibaba Poverty-alleviation Fund, so she can get health and education insurance.
There are around 500 registered impoverished female students in Pu's school. Now, all of them can get a similar student-subsidy payment as part of an online scheme.
It is the first time that the school has engaged in online insurance.
"It is convenient to settle claims, and the process is transparent. All the processes can be completed via mobile phone, which also improves the efficiency of poverty-alleviation work," said one official.
In total, 76,808 women are eligible to apply for the public-welfare insurance around the county.
Wang Jing, who is in charge of the project, said: "The project is being piloted in three counties in central China's Hubei, southwest China's Yunnan, and northwest China's Shaanxi."
"It initially plans to cover 160,000 women, and except education insurance, critical illness and childbirth insurances are included," Wang added.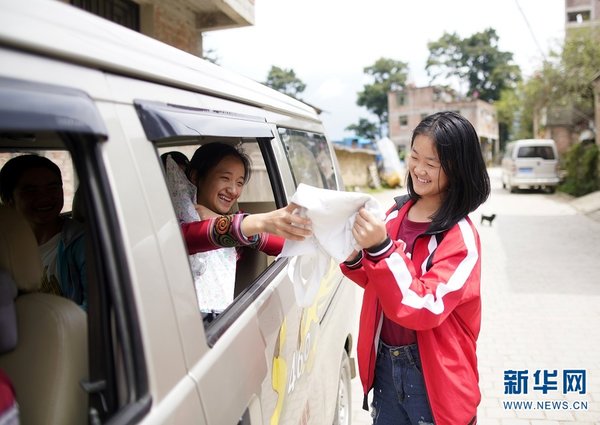 Pu's sister brings her school supplies. [Xinhua]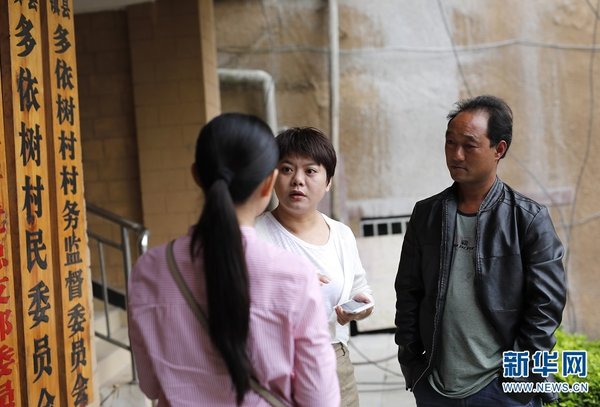 Wang Jing communicates with poverty-alleviation officials. [Xinhua]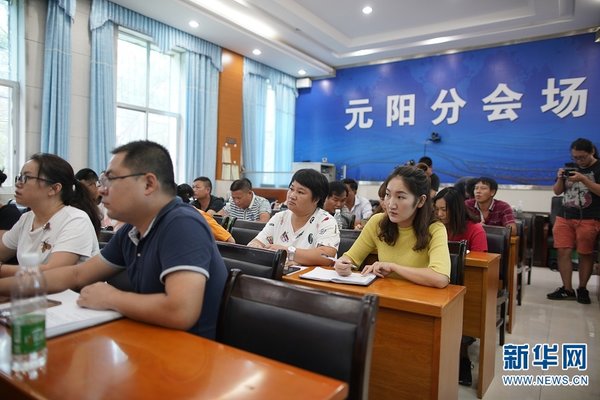 Local poverty-alleviation officials receive training for the Alibaba Women's Public-Welfare Insurance scheme. [Xinhua]
Bai Hui, an impoverished college student who received the subsidy, feeds pigs. [Xinhua]
(Source: Xinhua/Translated and edited by Women of China)