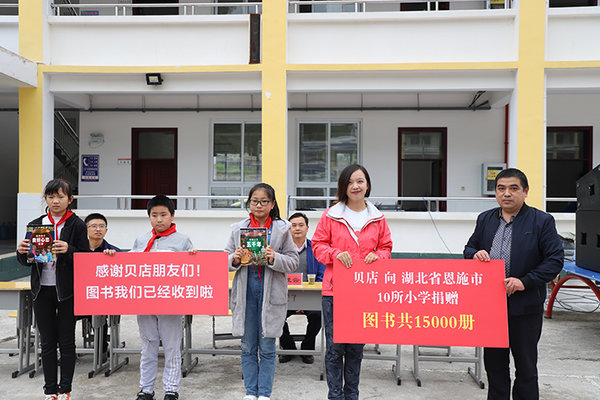 Attendees at the opening ceremony of the book donation activity. [CCTF]
China Children and Teenagers' Fund (CCTF) and leading online sales platform Beidian organized a book donation activity in Enshi, central China's Hubei Province, on September 27, to help establish more local libraries.
Officials from Enshi Education Bureau and Beidian, as well as teachers and students, attended the activity.
As a result of the initiative, 10 impoverished primary schools in Enshi received a total of 15,000 books.
Being a state-level poverty-stricken city, Enshi faces a strong imbalance of educational resources and funding owing to its remote location and inconvenient transportation.
To change the status quo, Beidian has carried out a variety of charity activities and organized the collection of the books for the libraries.
Beidian also raised a total of 210,000 yuan to fund tuition for 525 impoverished female students, according to a spokesperson.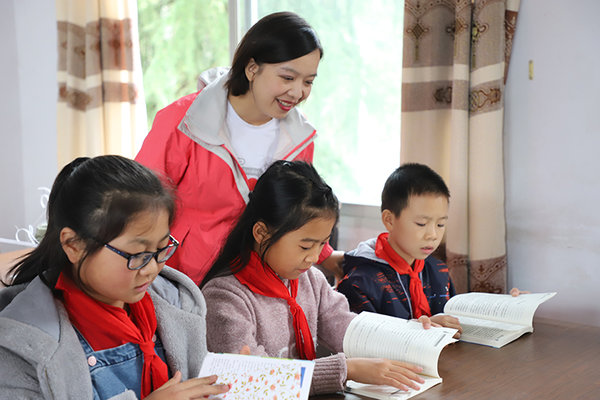 Children read books in a library. [CCTF]
(Source: China Children and Teenagers' Fund / Translated and edited by Women of China)