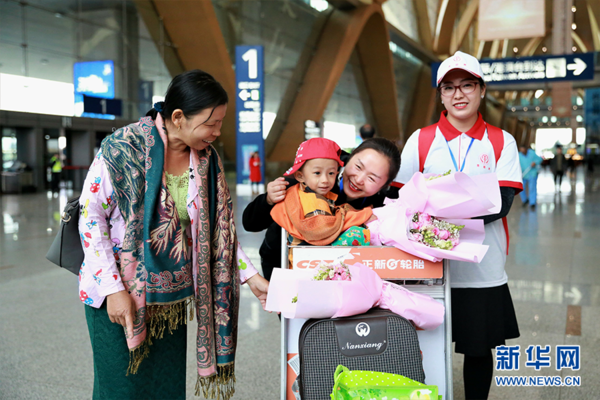 Volunteers present flowers and shawls to children and parents from Myanmar. [Xinhua]
Ten children from Myanmar with congenital heart disease recently received free surgery at Fuwai Cardiovascular Hospital in southwest China's Yunnan Province, thanks to a local charity project.
A spokesperson from China Charity Foundation said: "This was the second batch of children to be helped for free by the Caring Project of the Belt and Road Initiative. The relevant work for the first batch of 12 children was completed in May 2017."
This batch of screening work began on September 12 at Yangjin Children's Hospital in Yangon, Myanmar.
The foundation organized a medical team of 58 experts to carry out checkups for children with heart disease, with support from the hospital in Yunnan.
The eldest child was 11 and the youngest was two, an official explained.
"I felt grateful for the Chinese doctors who had operated on my 11-year-old daughter for free," said a mother.
"I hope my child can recover soon with the help of Chinese doctors," Wen added.
Ma Linkun, vice director of the Yunnan hospital, said: "Severe congenital heart disease is difficult to operate on even for experience doctors, but we will do our utmost efforts to help these children."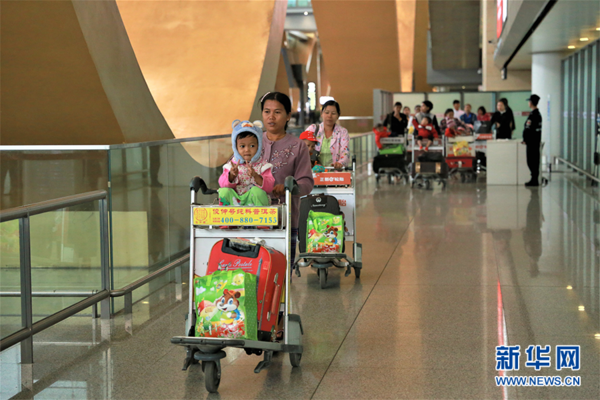 Children arrive in Kunming with their moms. [Xinhua]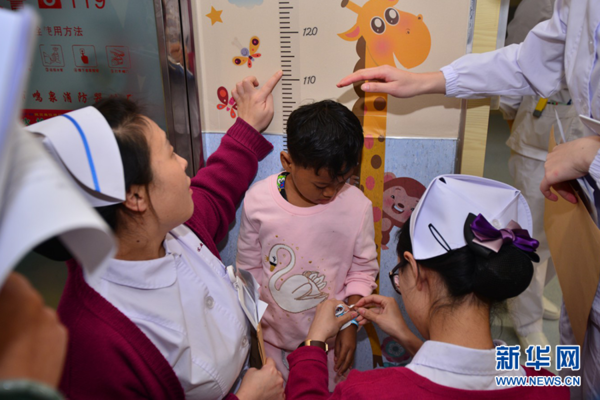 Children receive basic checkups. [Xinhua]
(Source: Xinhua/Translated and edited by Women of China)