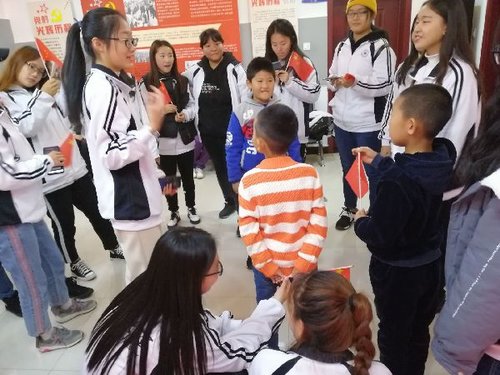 Students play games with volunteers. [China Daily]
Volunteers from Changchun University went to local communities in Jilin province, to play with left-behind children on November 4.
"Left-behind children" refers to children whose parents have relocated to work and live in urban cities.
The activity was held by 18401 Class of the College of Liberal Arts of Changchun University to care for left-behind children in the province.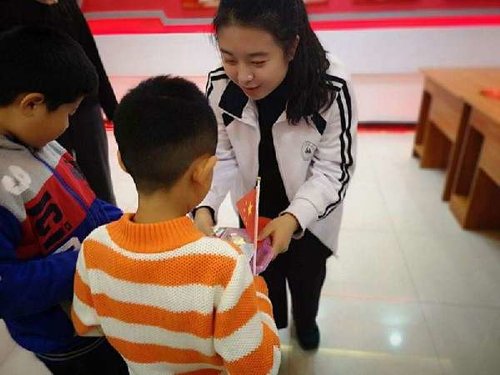 A volunteer presents gifts to a left-behind kid. [China Daily]
(Source: China Daily)