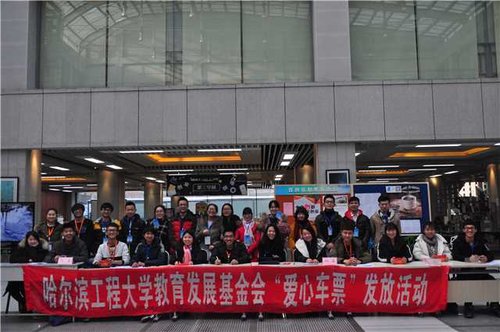 Student volunteers pose for a photo after registering information. [China Daily]
Harbin Engineering University in Northeast China's Heilongjiang province will offer nearly 200,000 yuan ($29,018.3) yuan in subsidies to more than 400 students from impoverished families for train tickets to return home for the coming winter vacation.
The money will come from the university's Educational Development Foundation, which has been doing so since 2014 and has supported about 2,600 students, said Guo Feng, the foundation's secretary-general.
The foundation will cover all of these students' round-trip ticket costs by regular-speed trains, according to the railway authorities' special prices made for students during summer and winter vacations.
Passengers with valid student cards only pay half price for a seat on regular trains during the vacations.
For those taking high speed trains, the subsidies are equal to the sum of the regular-speed ones.
The subsidies will be transferred to the students' bank accounts starting next month, while the winter vacation will begin on Jan 21.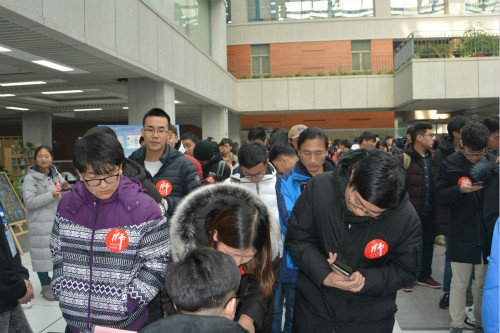 College students from Harbin Engineering University line up to register information about their journeys to their hometowns on Dec 12, 2018. [China Daily]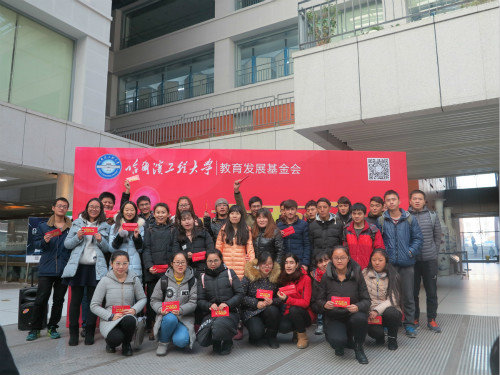 Harbin Engineering University students pose for a photo after registering their information. [China Daily]
(Source: China Daily)