A teacher and children in the Happy Children's Home [CCTF]
China Children and Teenagers' Fund (CCTF) launched a charity project in 2016 to establish an activity center for local children in Miaomiaohu Village in Pingluo County, northwest China's Ningxia Hui Autonomous Region.
The village is home to 3,756 impoverished people, which accounts for 53 percent of the total population, and many so-called "left-behind" teenagers.
Ningxia Women's Federation (NWF) and the People's Government of Pingluo County gave their support to the project.
CCTF donated 100,000 yuan worth of books, toys, sports equipment, and musical instruments after the village committee vacated a 40-square-meter space for the project.
The president of the local women's federation also serves as the head of the Happy Children's Home.
To help children grow up healthily and happily, officials established systems of "left-behind" children registration, parent contacts, orphaned children assistance, and children management accountability.
Under the coordination of women's federations at all levels, staff members from charity-minded units took turns to serve as the tutors of the center.
They helped children with their intellectual disciplines, taught them to do handwork, paint and play chess.
However, due to the lack of teachers, many educational activities failed to reach the children.
To solve this problem, local women's federations have tried every possible means.
In early June, Ningxia Music Broadcasting donated many musical instruments including African drums, ukulele, and harmonica to the center and sent professional teachers to pass on musical knowledge to the children.
Last month, children staged a performance during a competition and achieved good results.
"We like singing and playing the piano. We also want to learn to play the ukulele and harmonica," said two boys. "However, due to the lack of teachers and musical instruments, we had to give up."
"To our delight, we now play both of them and have benefited a lot from the learning process."
The center not only enriches children's lives and improves their communication abilities, but also makes them feel the care from the Party, government, and charity-minded people, according to a spokesperson.
Two children painting. [CCTF]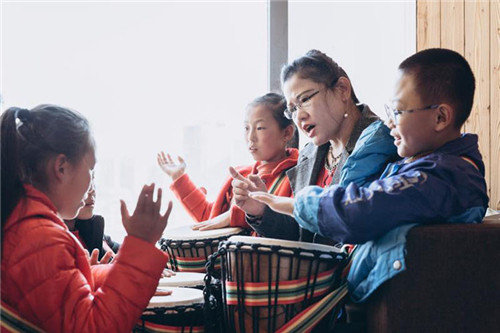 A teacher talks with children. [CCTF]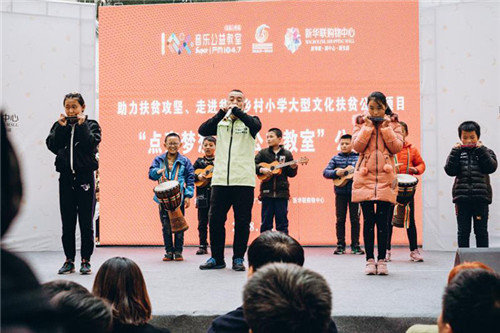 Children stage a performance during the competition. [CCTF]
(Source: China Children and Teenagers' Fund / Translated and edited by Women of China)