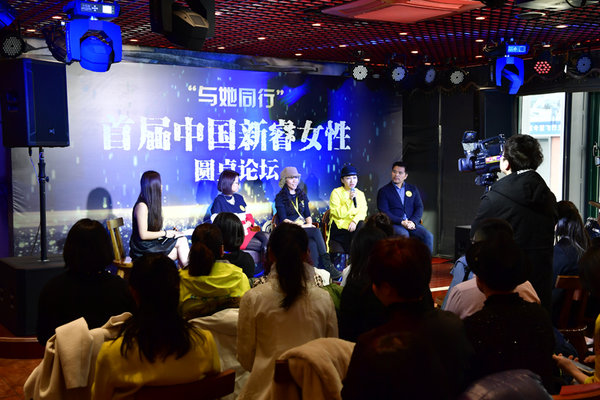 Four speakers at the roundtable summit [Women of China/Fan Wenjun]
Four speakers presented proposals on how to improve gender equality and resolve problems faced by women in their daily work at an event in Beijing on January 28.
The 1st Roundtable Summit for Outstanding Chinese Women was co-sponsored by an organization of outstanding Chinese women, fitness promotion company UP Lady, and the Beijing Association for Women from Hong Kong, Macao and Taiwan.
The guests were: Ma Leijun from UN Women; Qian Haiying from outdoor film and lifestyle promotion agency Banff China; talk show host Lu Binbin; and, Li He from UP Lady.
Drawing upon their own personal experiences and practices, they called for the introduction of universal paternity leave, the release of women's burden from childbirth, and the encouragement of women to challenge themselves in various social sectors. They also reminded the attendees to avoid the other extreme, as overemphasizing female needs is not conducive to true gender equality.
At the conclusion of the summit, an official from the co-sponsor association presented letters of appointment to the four speakers and encouraged more young women to set an example for others and convey a positive social energy among the public.
Participants at the roundtable summit [Women of China/Fan Wenjun]
Li He interacts with attendees at the event. [Women of China/Fan Wenjun]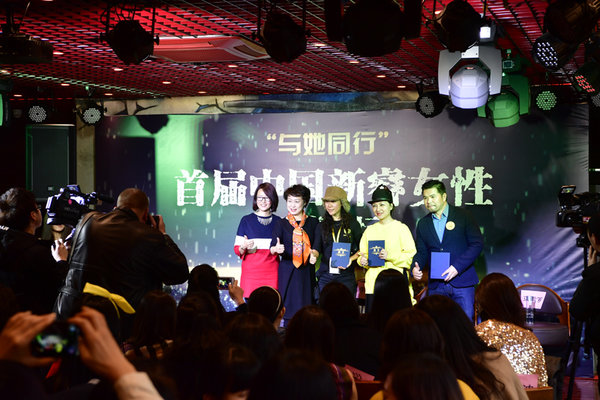 Speakers pose for a group photo. [Women of China/Fan Wenjun]
Participants pose for a group photo. [Women of China/Fan Wenjun]