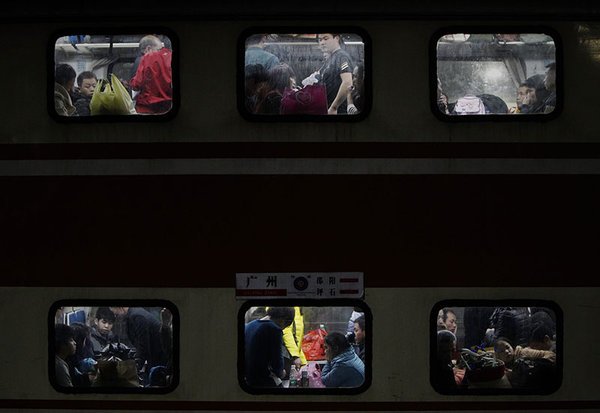 The Spring Festival travel rush. [Photo/Xinhua]
The annual Spring Festival travel rush has reached its peak in recent days. While travelers start their journey home, technologies like face recognition, AI robots and in-flight wi-fi, have provided them with more convenience than ever before.
Face Recognition
In a railway station in Guangzhou, capital of south China's Guangdong Province, an upgraded face recognition system can check in travelers and help them find missing family members. By putting the pictures of those missing into the system, surveillance cameras installed in the railway can locate them straight away.
Robot Guides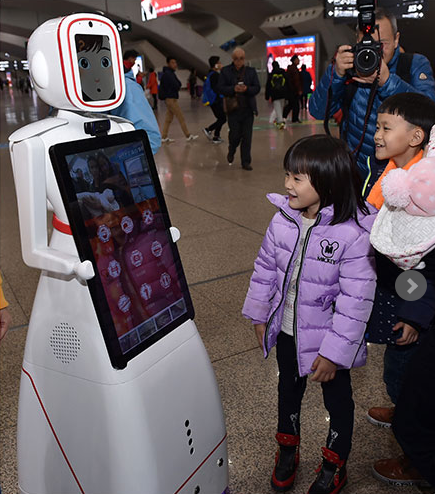 A robot guide. [Photo/Xinhua]
Self-guiding robots are another highlight of this year's Spring Festival commuting experience. In Taiyuan, capital of north China's Shanxi Province, a smart robot called Xiao Yuan is ready for service in the railway station. Besides giving directions, the robot can recognize people it has previously been acquainted with. When meeting someone it knows, the robot will greet them.
Flights Equipped with Wi-fi
On the first day of the Spring Festival travel rush this year, passengers on Flight CZ3109 of China Southern Airlines could connect to the wireless network provided by the company. The network is available in-flight, enabling passengers to browse the internet, chat with friends and share pictures on social media at any time.
(Source: cnr.cn/Translated and edited by Women of China)