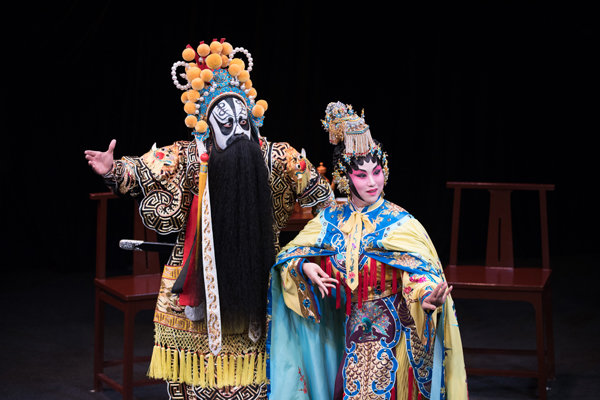 File photo [China Daily]
A new remake of Peking Opera classic Farewell My Concubine is expected to premiere for opera lovers in Beijing in late May.
A representative opera piece of the late Chinese theater mogul Mei Lanfang, Farewell My Concubine tells a love story based on the legend of Xiang Yu - the warlord of the ancient Chu Kingdom - and his beloved consort Yu. Xiang lost a battle for the throne, and Yu committed suicide with his sword.
Zhang Huoding, one of the most popular Peking Opera stars in today's China, will take the opera makeover to the stage of the Chang'an Grand Theater on May 25, as the closing show of this year's Meet in Beijing international arts festival. Celebrated Peking Opera artist Gao Mukun will star as Xiang Yu.
For 48-year-old Zhang, it's a dream come true.
"It's always been my dream to play concubine Yu since I was learning Peking Opera in Tianjin in the 1980s, but I didn't get the chance," Zhang said at a news conference in Beijing on Tuesday. "I look forward to it very much and I hope the audience will like it."