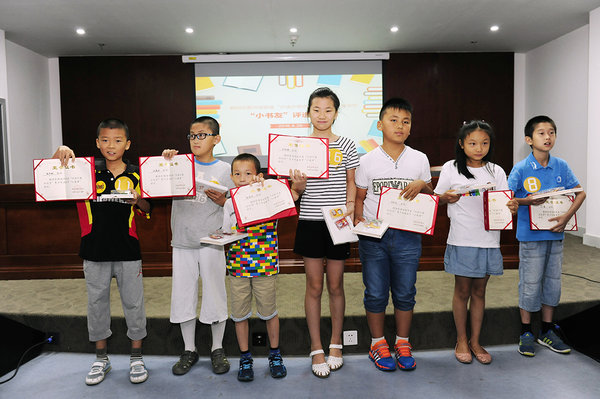 Winning candidates holding their award on the stage.[Women of China]
A book-appreciation competition for teenagers reached its conclusion on August 28 in Beijing's Chaoyang District. Competing candidates, local primary and middle school students and their parents attended the closing ceremony.
At the event, organizers of the ceremony, from the Library of Chaoyang District, displayed and reviewed a series of activities undertaken by youngsters. After the final competition, a judge announced the winners of several awards.
Activities included lectures and presentations, illustrated story-telling sessions, painting exhibitions, a summer camp and the staging of a play called Happy Weekend, performed by children.
Teenagers took to the stage to address the judging panel, to share their love of books and talk about the stories they had read. Books were given out as prizes.
At the end of the summer holiday, the library also organized a reading festival named "Reading, Thinking and Appreciating" designed to help young book-lovers select titles, learn reading skills and broaden their interests.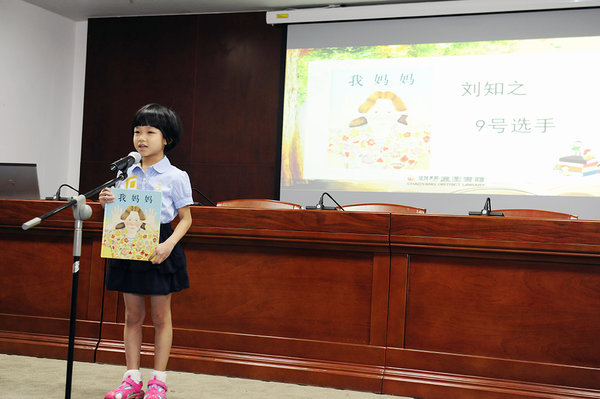 A young candidate presents a book report to judges. [Women of China]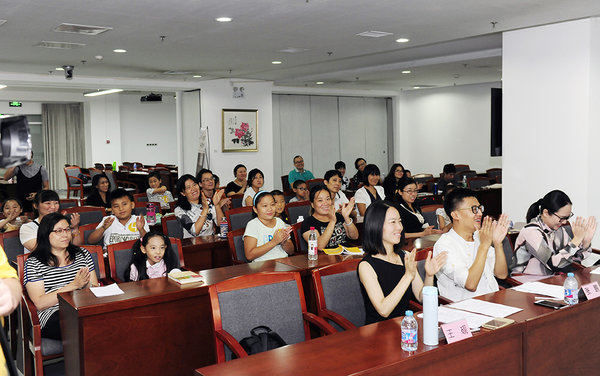 The judge group and the audience applaud one of the presentations. [Women of China]
(Women of China)