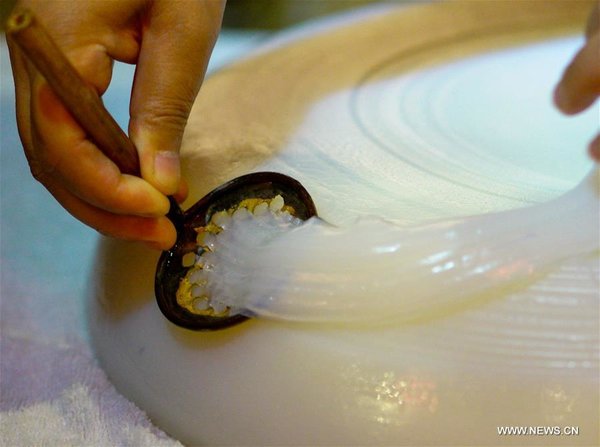 Li Hua makes snacks at a Chuanbeiliangfen restaurant in Nanchong City. [Xinhua/Liu Chan]
Li Hua, an inheritor of chuanbeiliangfen, also called Clear Noodles in Chili Sauce, is a provincial intangible cultural heritage in southwest China's Sichuan Province. She became attached with this special snack since she was 18 years old in the city of Nanchong.
Now Chuanbeiliangfen has become a famous brand. Thanks to Lanzhou-Chongqing railway, express highways and the Internet, Li has expanded her business to many provinces and cities in China. She hopes that her business would go abroad in the future.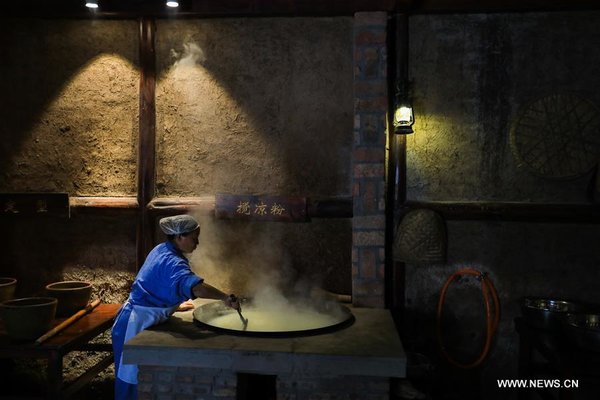 A worker stirs ingredients at a Chuanbeiliangfen restaurant in Nanchong. [Xinhua/Liu Chan]
Li Hua (R) instructs her apprentices in material selection. [Xinhua/Liu Chan]
Li Hua removes impurities. [Xinhua/Liu Chan]
Li Hua checks raw materials in making seasoner. [Xinhua/Liu Chan]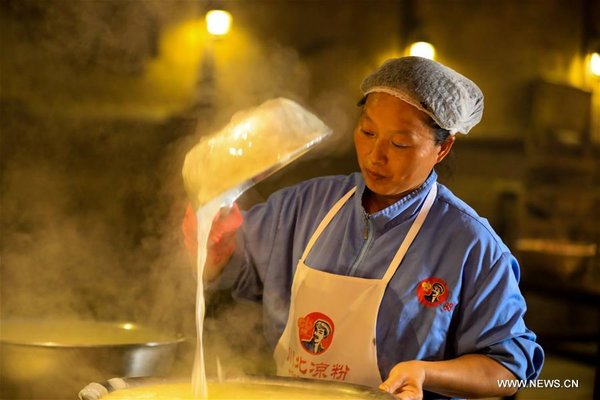 A worker makes snacks at a Chuanbeiliangfen restaurant in Nanchong. [Xinhua/Liu Chan]
A bowl of Chuanbeiliangfen at a restaurant in Nanchong. [Xinhua/Liu Chan]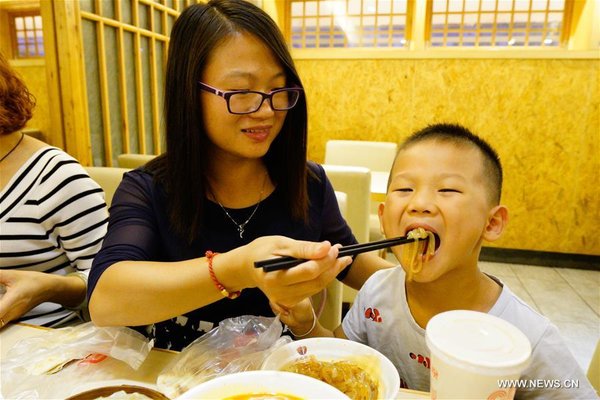 Customers eat snack at a Chuanbeiliangfen restaurant in Nanchong. [Xinhua/Liu Chan]
(Source: Xinhua)