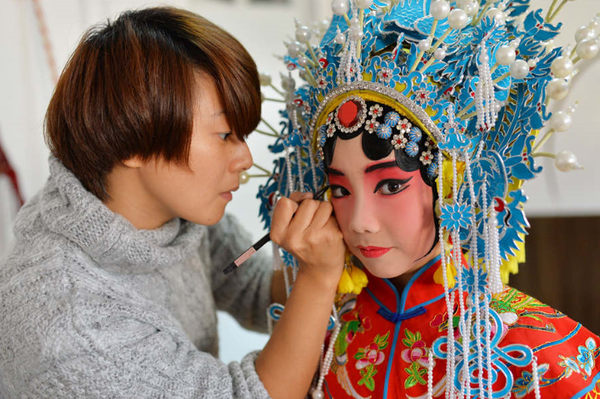 A teacher applies facial makeup for a primary school student in preparation for a Peking Opera performance at Guangraolu Primary School in Qingdao city, Shandong province, Nov 27, 2017. [Photo by Wang Haibin/Asianewsphoto]
Students at Guangraolu Primary School in Qingdao city of Shandong province have fallen in love with a Peking Opera learning activity held once a week. Under the guidance of professional teachers, students learn basic skills in singing, gestures and gaits used in the performance of Peking Opera, experiencing the charm of traditional Chinese culture.
The Peking Opera team in the primary school has operated for more than two years, and over 30 primary school students are taking part in the training program.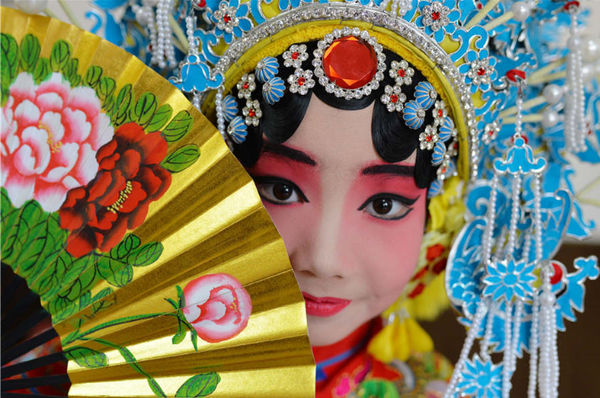 A student is dressed as Yangguifei, a famous concubine from the Tang Dynasty (618-907). [Photo by Wang Haibin/Asianewsphoto]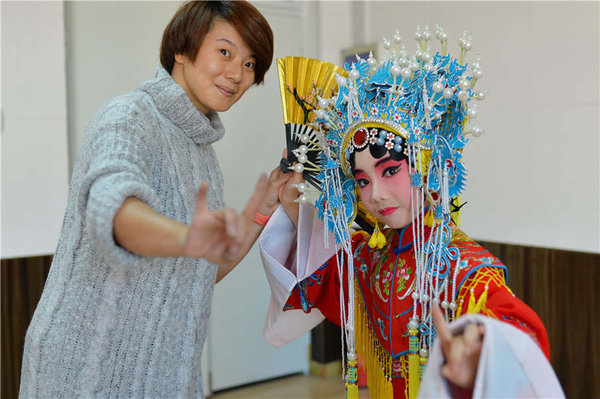 A teacher instructs a student in Peking Opera performance at Guangraolu Primary School in Qingdao city, Shandong province, Nov 27, 2017. [Photo by Wang Haibin/Asianewsphoto]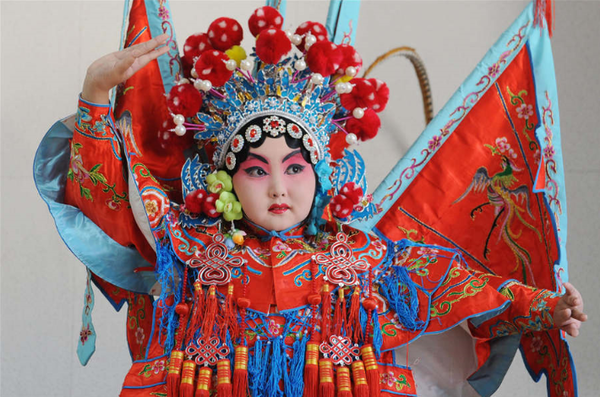 A student is dressed as Mu Guiying, a female general from the Song Dynasty (960-1279). [Photo by Wang Haibin/Asianewsphoto]
Three students dressed in Peking Opera costumes make a stage pose in class. [Photo by Wang Haibin/Asianewsphoto]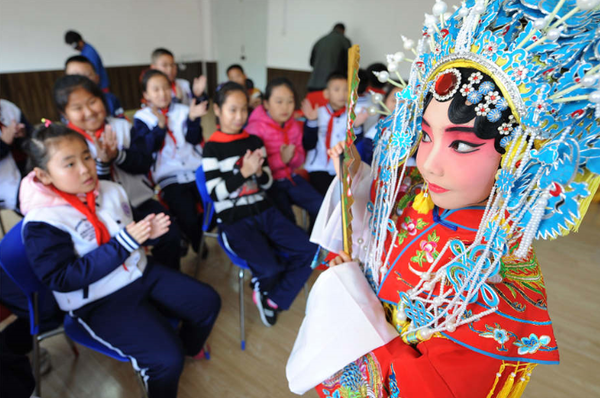 A student dressed in a Peking Opera costume performs in class. [Photo by Wang Haibin/Asianewsphoto]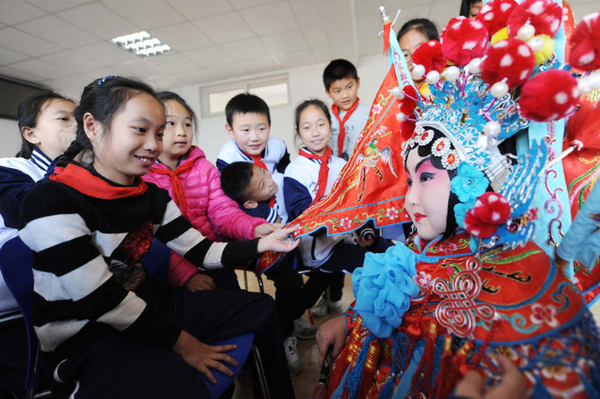 Peking Opera costumes attract students' interest. [Photo by Wang Haibin/Asianewsphoto]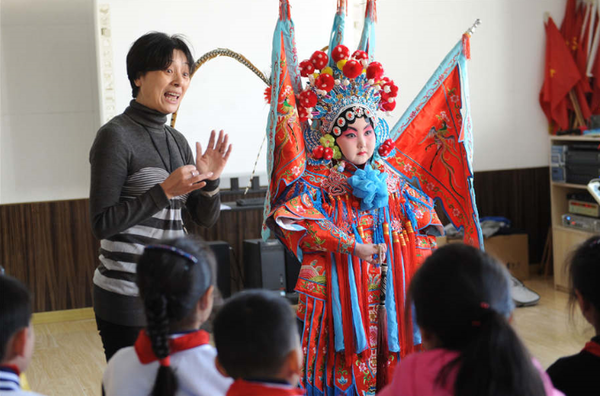 A student dressed in a Peking Opera costume performs in class. [Photo by Wang Haibin/Asianewsphoto]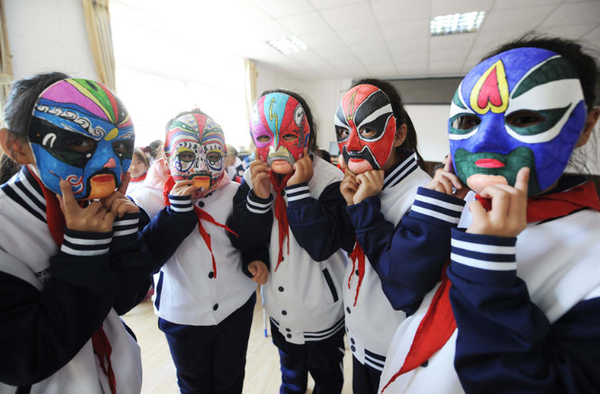 Students wear Peking Opera masks they painted by themselves. [Photo by Wang Haibin/Asianewsphoto]
(Source: China Daily)