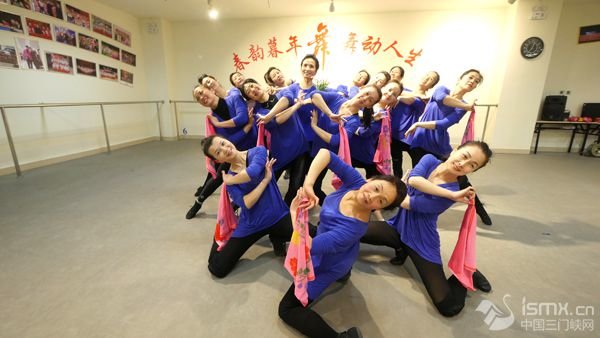 Dancers demonstrate the prints of chui cao yin hua during the performance. [China Daily]
Middle-aged and elderly women are usually plagued with cries and screams from their grandchildren after retirement, while their peers in Sanmenxia, Henan province are trying to bring a folk craft back to its glory with their dancing movements and postures.
The group of 21 dancers with average age of 54 was crowed as the winner of 2017 Henan middle-aged dance competition, by bringing the art on stage, either as costume elements and props, and blending the technique into the movements.
The team plans to rekindle its popularity by performing at the online Spring Festival gala in Sanmenxia. Zhang Xinwei, head of the team has been strict towards the members and continued to diligently practice despite the heavy snowfall, making sure the performance does not leave any page unturned.
Chui cao yin hua, an ancient printing and dyeing skill, uses leaves and grass to make patterns and then hits them with a mallet until the sap leaves get printed on the cloth.
The craft was once lost in early period of Republican China (about 100 years ago). Henan craftsman Zhu Xiuwen, after years of efforts, managed to bring the skill back to life before it faded away.
Chui cao yin hua carries little prestige today and the art form, which takes years to master, is not easy for newcomers to take up. It is nothing like it was in its heyday in the dynasties of Ming and Qing (1644-1911).
"The printing skill was listed as a provincial intangible cultural heritage in 2011. We want to showcase the featured printing skills through dancing and attract more attention to the folk craft", Zhang said.
The group of women showcase folk art with their graceful dancing movements and postures. [China Daily]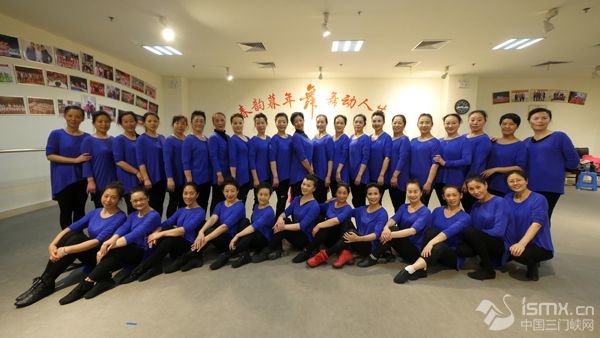 Team members pose for a picture after practice in Sanmenxia. [China Daily]
(Source: China Daily)