The waist drum performance in Ansai, Shaanxi. [chinatoday.cn]
Across China, Chinese New Year celebrations have been held in the traditional way and passed down among generations for thousands of years.
Here are some of the noisiest destinations for the traditional celebrations, famous or otherwise.
Watch Waist Drum Performances in Ansai, Shaanxi
Ansai is the birthplace of Yellow River Culture. Ansai waist drum has a history of over 2,000 years, and it embodies people's joy after the harvest time in northern Shaanxi.
The best time to watch waist drum performances is in the first lunar month. At other times, the performers work in the fields. It is only at Spring Festival that they play the waist drum. Before then, they hold sacrificial ceremonies.
Feel the Spring Festival Flavor in Anchang, Zhejiang
Anchang is acknowledged as the most cheerful place during the Spring Festival period in Zhejiang. Residents build houses along the river and the whole city is decorated in the ancient style.
Sausage is the most famous food specialty in Anchang, and winter is the best season to make it. The quality of sausage will be better if the weather is colder. Besides, every family will eat sausage during the reunion dinner on New Year's Eve.
See the Ice Sculpture in Harbin, Heilongjiang
Harbin is a city where you can feel ancient Chinese culture as well as a Western atmosphere.
Starting in 1985, Harbin International Ice and Snow Festival is open on January 5 every year, and lasts until the end of February. Many competitions are held during this period, including an ice sculpture demonstration, which is the most impressive activity. It looks like a world of fairy tale, and is an especially wonderful experience for visitors coming from south China.
Experience a Local New Year in Tibet
In 2018, Tibetan New Year happens to fall on the same day as Spring Festival. It is the loudest and most cheerful festival in Tibet and attracts tourists from all over the world.
During the festival, monks chant and release cows, sheep and horses. Every year, over 200 animals are released. Five days later, there will be a Sun Buddha ceremony.
Fly Sky Lanterns in Pingxi, Taiwan
People in Pingxi, Taiwan fly sky lanterns on Lantern Festival, which falls on the 15th day of the first lunar month. It is generally considered the end of the Spring Festival period, and thus people send their wishes for a better life in the coming year.
Every year the activity attracts thousands of people to participate, and it has been voted the world's second largest carnival.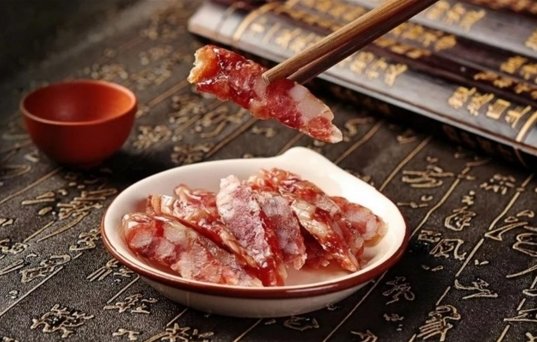 Anchang's most famous specialty: Sausage. [cyol.com]
An ice sculpture show is held in Harbin every year. [cyol.com]
Decorations for Spring Festival and Tibetan New Year celebration in front of the Potala Palace, Lhasa [Xinhua]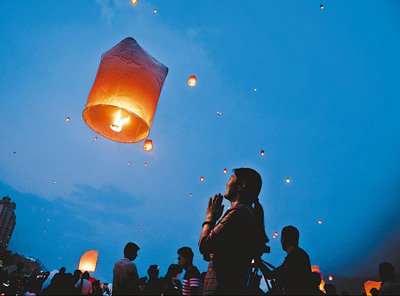 People fly sky lanterns on Lantern Festival. [China Daily]
(Source: chinatoday.cn/Translated and edited by Women of China)