Visitors read books in the new Marxism reading room at Taiyuan Library on May 10. [Photo/Shanxi Daily]
A special reading room dedicated to Karl Marx and Marxist thought opened at Taiyuan Library, Shanxi province, on May 10.
Visitors can also enjoy an e-library, exhibition, and a teaching and lecture area.
On the west of the reading room, there's even a Marxism-themed post office where readers can send letters and postcards.
We aim to educate primary and middle school students about contemporary Chinese Marxism using the excellent facilities provided by this room, explained the director of the library.
The reading room contains more than 20,000 volumes of books related to Marxism, including biographies of Marx and research on his key theories.
A Marxism-themed reading room at Taiyuan Library opens to the public, May 10. [Photo/Xinhua]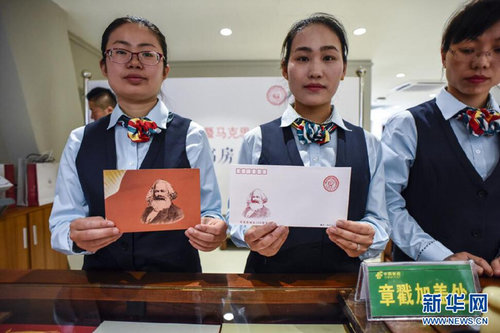 Staff members show Karl Marx postcards in the special Marxism-themed post office, May 10. [Photo/Xinhua]
An area reserved for teenagers in the Marxism-themed reading room at Taiyuan Library [Photo/Xinhua]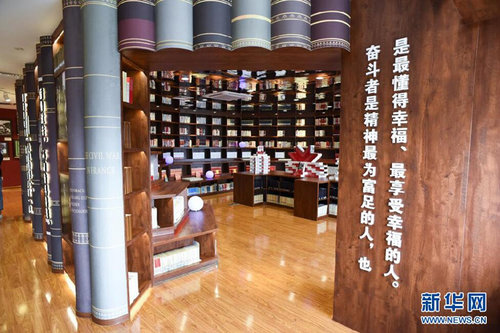 An area of Taiyuan Library's new Marxism reading room. [Photo/Xinhua]
(Source: China Daily)