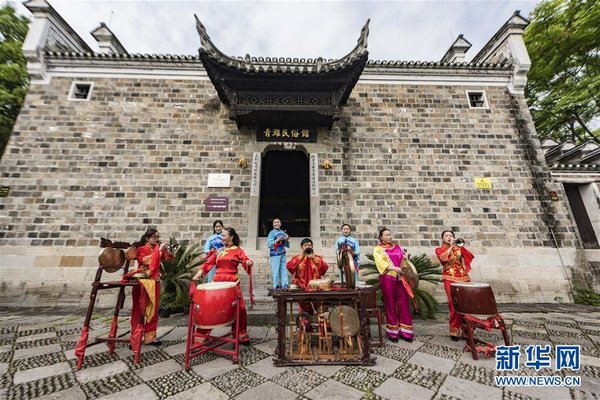 Wang Zhengshuang performs for tourists in the scenic spot with other performers. [Xinhua/ Zheng Jiayu]

68-year-old Wang Zhengshuang lives in Zigui County in central China's Hubei Province. Before his retirement, he worked as a music teacher in rural areas. Due to his love of folk musical instruments, he created a special shelf with which one can play 15 musical instruments simultaneously.
This means performers can play various musical instruments with their hands and feet at the same time.
After many years' practice, Wang became more and more famous, and was employed to play for tourists in the scenic spot of the hometown of Qu Yuan, a very famous poet in ancient China.
Due to Wang's influence, his twin daughters participated in his performances, which became a special scene at the scenic spot.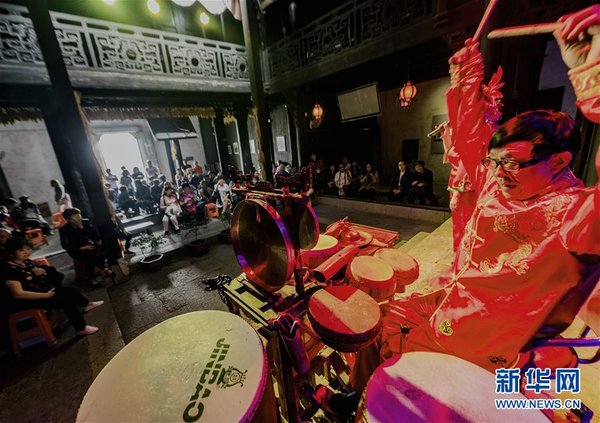 Wang Zhengshuang performs for tourists in the scenic spot. [Xinhua / Zheng Jiayu]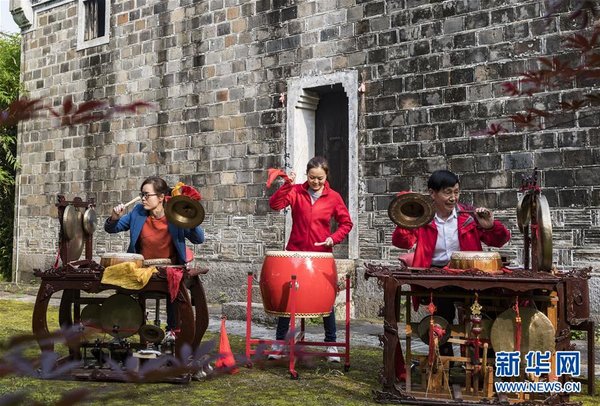 Wang performs with his twin daughters. [Xinhua / Zheng Jiayu]
(Source: Xinhua/Translated and edited by Women of China)