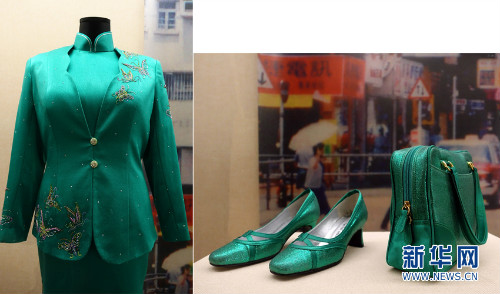 A green silk long gown with sleeves and a matching coat, bag and shoes. [Xinhua/Xu Jianmei]
The opening of a long gown show was held at Guangdong Museum, Guangzhou City, south China's Guangdong Province on April 17.
The show is divided into four parts: the history of women's gown-wearing in Hong Kong, the origin of the long gown in Hong Kong, the design and construction of the gown and Hong Kong commercial advertising related to gown trends.
It will last for three months which allows people to feel the fashion of Hong Kong throughout the last one hundred years and the changes in Hong Kong's society, as well as changes to the social status of women there.
The exhibition is organized by the Guangdong Provincial Department of Culture and Leisure and Cultural Services Department, and is jointly organized by Guangdong Museum and Hong Kong Museum of History.
During the exhibition, Guangdong Museum will launch a series of supporting activities, like Cheongsam Fashion Show and academic lectures.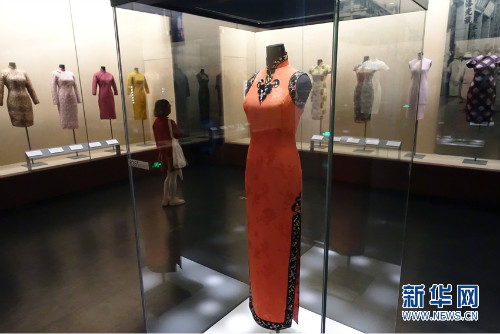 A sleeveless orange-red long gown with a phoenix and peony flower design. [Xinhua/Xu Jianmei]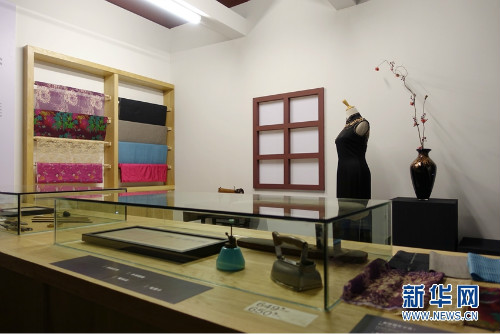 Staff members from Shanghai Hongchang Cloth Store introduce the making process of the long gown. [Xinhua/Xu Jianmei]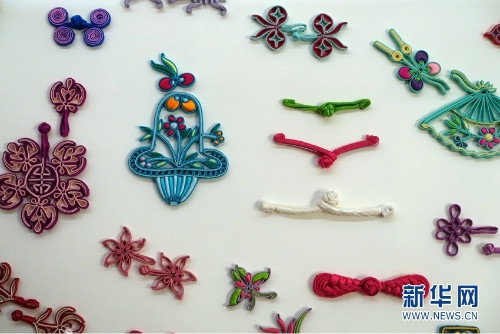 Flower buttons used for sewing long gowns. [Xinhua/Xu Jianmei]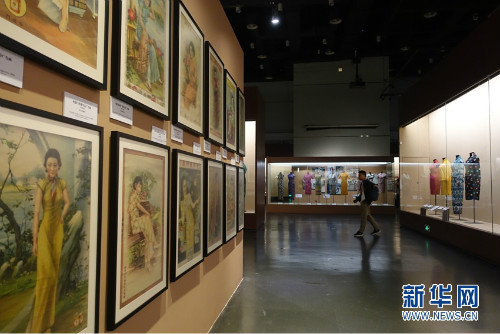 Visitors attend the show at Guangdong Museum. [Xinhua/Xu Jianmei]
(Source: Xinhua/Translated and edited by Women of China)