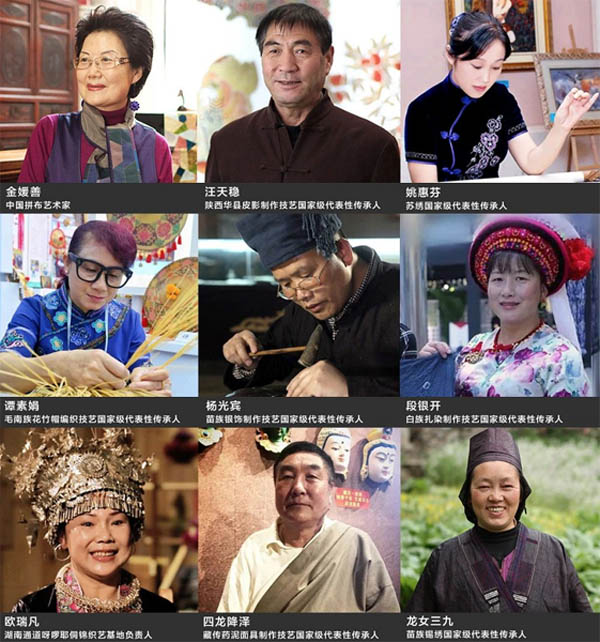 Inheritors of intangible cultural heritage [China Daily]
Are you curious about intangible cultural heritage? Have you ever considered a closer experience? Here comes the best chance for it.
The Great Seed, a global community platform aiming for all intangible cultural heritage enthusiasts to communicate, share, experience and inherit intangible cultural heritage worldwide is now recruiting experiencers, or people who will learn and experience such heritage.
Through June 9, 2019, 1,000 people around the world will be recruited to connect with 1,000 heirs to experience in depth various forms of intangible heritage.
Recruitment for the first 100 experiencers has started.
Experiencers are welcomed from all walks of life, regardless of age, nationality and sex.
They are expected to have a thirst for the truth, knowledge and beauty of intangible cultural heritage, and are passionate about traditional culture.
Their job will include recording experiences in words and with video, sharing them online and offline, providing relevant practical strategies and giving constructive opinions.
Categories of heritage are not limited. Folk literature, folk music, folk dance, folk art, acrobatics, traditional handicrafts and traditional medicine are some of the examples.
Once selected, those chosen will experience the intangible cultural heritage and meet more experts in the area. They will get to use the most advanced technology products to record and share their experience and each will be awarded a certificate as a Great Seed Experiencer and have the opportunity to win a bonus and receive customized gifts. They'll also be invited to participate in the Great Seed Experiencer Annual Awards ceremony and have the chance to become the person in charge of their area.
Inheritors of intangible cultural heritage [China Daily]
(Source: China Daily)