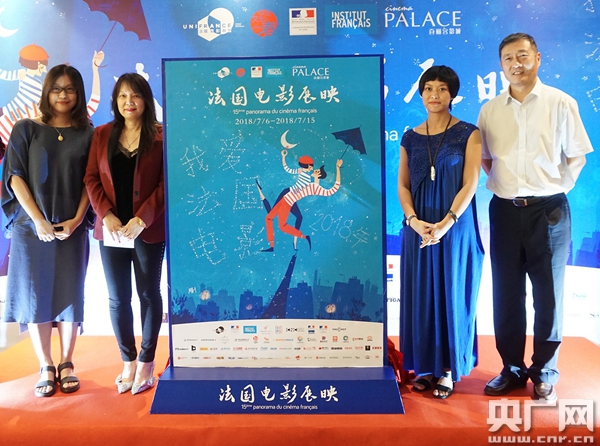 Siv Leng Chhuor (L2), consul general of France in Guangzhou, attends the opening ceremony in Guangzhou on July 4. [Cnr.cn]
The 15th French Film Panorama, jointly held by UniFrance and the French embassy in China, opened on July 4 in Guangzhou.
Siv Leng Chhuor, consul general of France in Guangzhou, attended the opening ceremony. She hoped the showings would help local filmgoers learn about French culture as well as promote profound exchange and cooperation between France and China.
Starting from July 6, ten fabulous French movies will be screened, including Barbara, Custody, Memoir of Pain, One Day Lover, Promise at Dawn, The Workshop, The Guardians, Family Heist, Number One, and Let the Sunshine In.
The movies, featuring romantic comedy, tragedy and biography, will introduce the unique French style and delight fans.
(Source: China Daily)