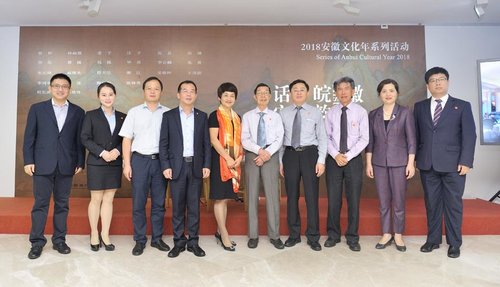 Officials and guests take a group photo at the opening of Anhui Cultural Year in Singapore, June 1, 2018. [Photo/Chinaculture.org]
The 2018 Anhui Cultural Year was held at the China Cultural Center in Singapore on June 1, offering a glimpse of China's Hui culture, which originated in East China's Anhui province.
On display are documents of 24 historical figures in Anhui to narrate the place's history and Anhui's intangible cultural heritage, such as Hui-style carving and the "four treasures of study" in ancient times - namely, paper, ink, brushes and inkstones.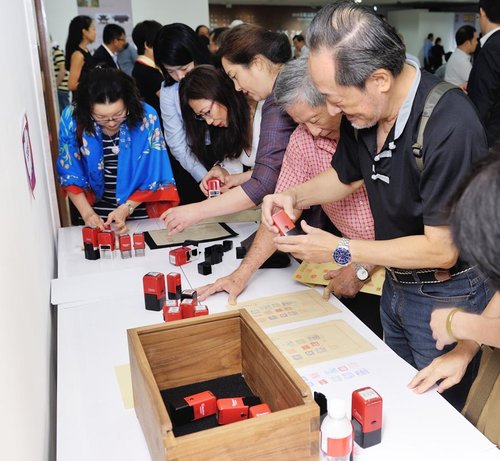 Singaporeans try Chinese seals at the China Cultural Center in Singapore, June 1, 2018. [Photo/Chinaculture.org]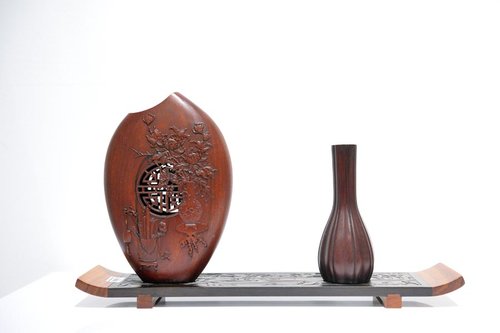 Carved works from East China's Anhui province on display at the China Cultural Center in Singapore. [Photo/Chinaculture.org]
(Source: China Daily)