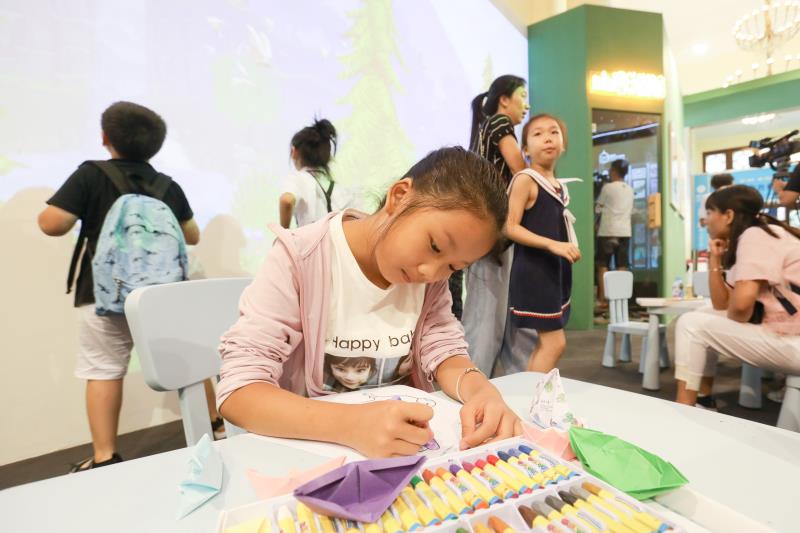 A girl draws a bird at the event. [whb.cn]

The Chen Bochui Children's Bookstore booth was recently praised as one of the most attractive exhibition areas at the Shanghai Book Fair, especially among the event's young visitors.
The innovative space, named after famous educator and author Chen Bochui, was a mini children's environment at the fair without any salespersons or printed books.
After entering the booth, customers were presented with a virtual primeval forest featuring different types of birds such as peacocks, swans, flamingoes and woodpeckers.
Meanwhile, each child was invited to draw his or her own little bird. Then, they could scan the bird with an Augmented Reality device, and it would fly onto the wall to play.
During the Shanghai Book Fair from 2015-2017, the space has received 250,000 visitors. Beautiful Birds, an award-wining picture book from 2016 sparked the creative idea behind the project.
Meanwhile, if visitors wanted to read, a virtual shop assistant cat called Tong Tong could help. After answering several simple questions, the computer could recommend a set of books based on data analysis.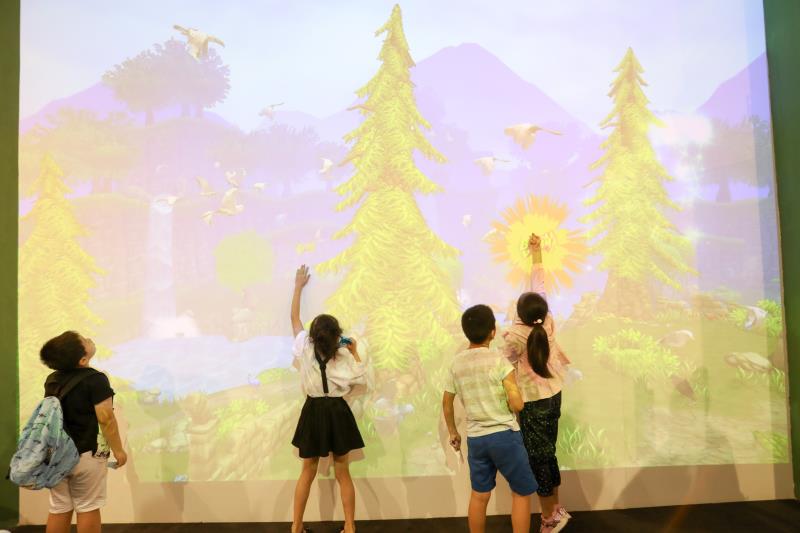 Children explore the virtual forest. [whb.cn]
(Source: whb.cn / Translated and edited by Women of China)