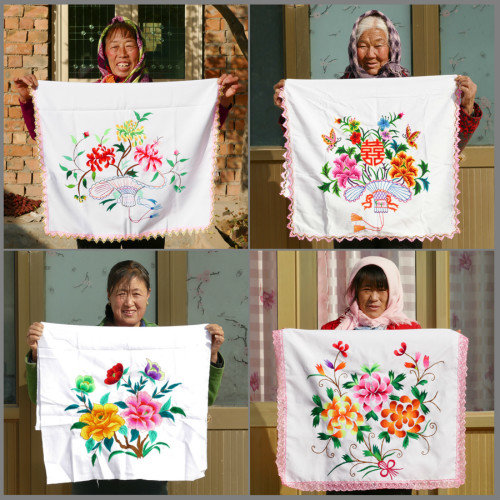 Villagers show embroidery pieces. [China Daily]
An exhibition showcasing a series of photos capturing the scenery and people of Nanchangtan village in Zhongwei city, Ningxia Hui autonomous region, opened on Wednesday in Ningxia.
Nanchangtan is an ancient, national-level historical and cultural village. Villagers there maintain a self-sufficient economic model, supporting their needs largely on their own, with the majority skilled craftspeople in pursuit of material and mental wellbeing.
Twelve photographers, who came to the village by boat on November 18, captured the photos in the exhibition.
The photographers say that their fundamental mission was to faithfully record the natural beauty, as they set up in the historic village and witnessed the spectacular landscape around them.
Hands of female villagers [China Daily]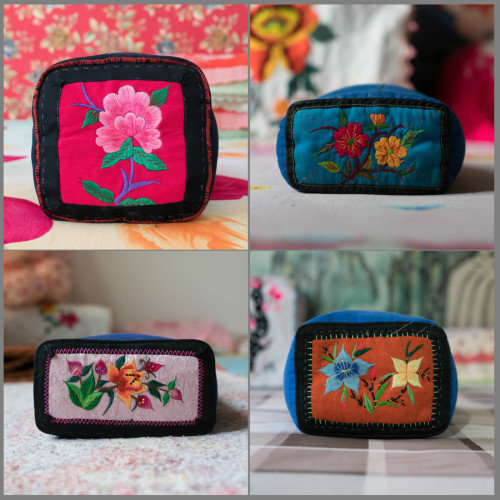 Embroidered cushions made by villagers [China Daily]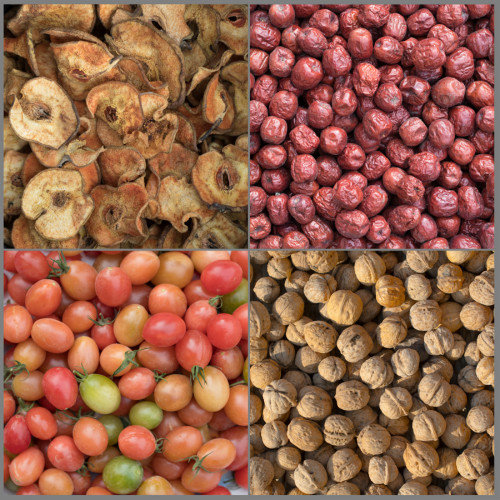 Self-produced crops [China Daily]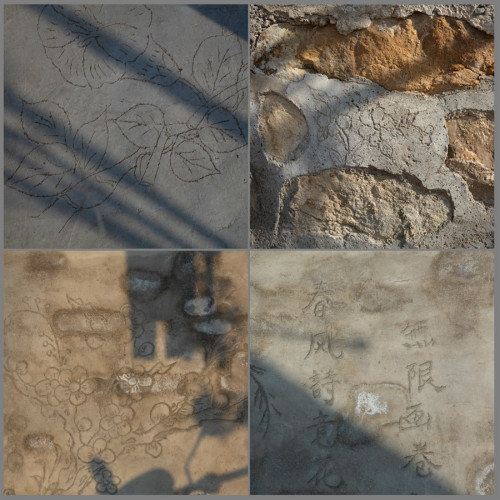 Carvings on courtyard walls of local villagers' home [China Daily]
(Source: China Daily)