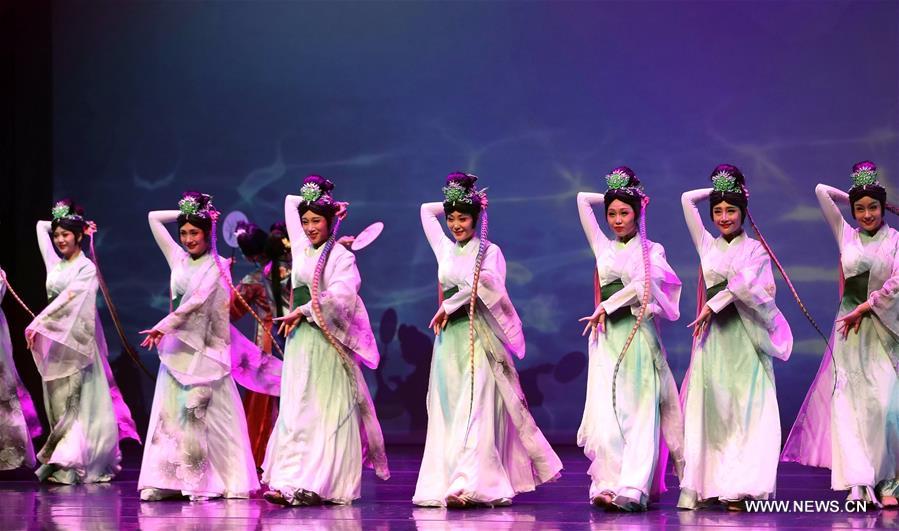 Actors of Sichuan Song and Dance Theatre Co., Ltd. perform in the poem-dance drama in Chicago, the United States, on Sept. 25, 2016. [Xinhua]
A poem-dance drama titled the Greatest Spirit was staged in a theater in the suburbs of Chicago Tuesday night to mark China's traditional Mid-Autumn Festival.
The drama, performed by Sichuan Song and Dance Theatre Co., Ltd. from Southwest China's Sichuan Province, included 10 chapters.
With Chinese culture of alcoholic beverages as the cue, the 10 chapters gave the audience 10 different scenes: "Ancient drinking rituals of a banquet", "the Spirit of Han Dynasty", "Enchanted Ancient Beauty", "the sounds of the Teahouse", "Bamboo Rhyme", "Memorial day at the river bank market", "the Phoenix hair clip", "Robe of a cloud and face of a flower", "Delighted Panda" and "the countless flowers vying for beauty", with an ancient poem preceding each scene.
Chapter "the Spirit of Han Dynasty" depicted how Liu Bang, the founding emperor of the Han Dynasty, drank together with his soldiers after a long hard battle. Chapter "the sounds of the Teahouse" presented the daily life of the Sichuan residents by combining the arts of the tea ceremony, Sichuan opera, Sichuan cuisine and the magic of mask changing. Chapter "the Phoenix hair clip" described the tragic love story of famous poets Lu You and Tang Wan in Song Dynasty.
"I love the Enchanted Ancient Beauty best," Alan Wagner told Xinhua. "I love the long braid the performers wear, it is really beautiful."
Wagner's wife, Nancy Wagner, was deeply impressed with the "Delighted Panda", where a costume-donned girl panda kept flipping over. The clumsy and slow movement of the panda constantly drew laughters and applauses from the audience.
Talking of the poems preceding the chapters, Nancy admitted frankly, "my Chinese friend is translating for me."
Ren Pingping, a Sichuan native before coming to the United States, was excited about the show. "I am proud being a Sichuan native. I saw in the performance the familiar scenes where I grew up."
"I am happy to see the culture of Sichuan Province is going out to the world. With alcoholic beverages as the carrier, the world will have a better knowledge of Sichuan," Ren said.
Chicago is the second leg of the Sichuan art troupe, which staged the epic drama first in Minneapolis in the state of Minnesota, and will conclude its U.S. tour with one more performance in Los Angles.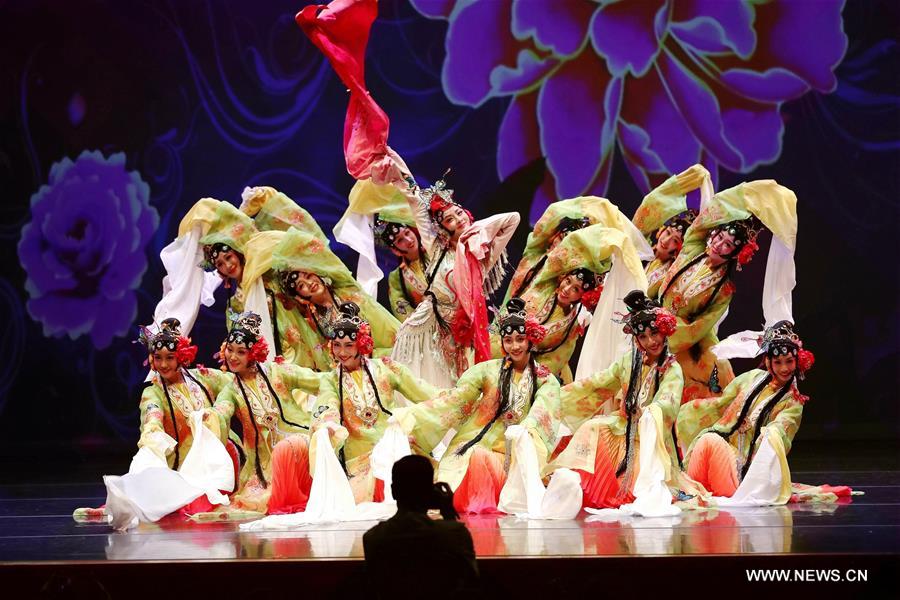 Actors of Sichuan Song and Dance Theatre Co., Ltd. perform in the poem-dance drama in Chicago, the United States, on Sept. 25, 2016. [Xinhua]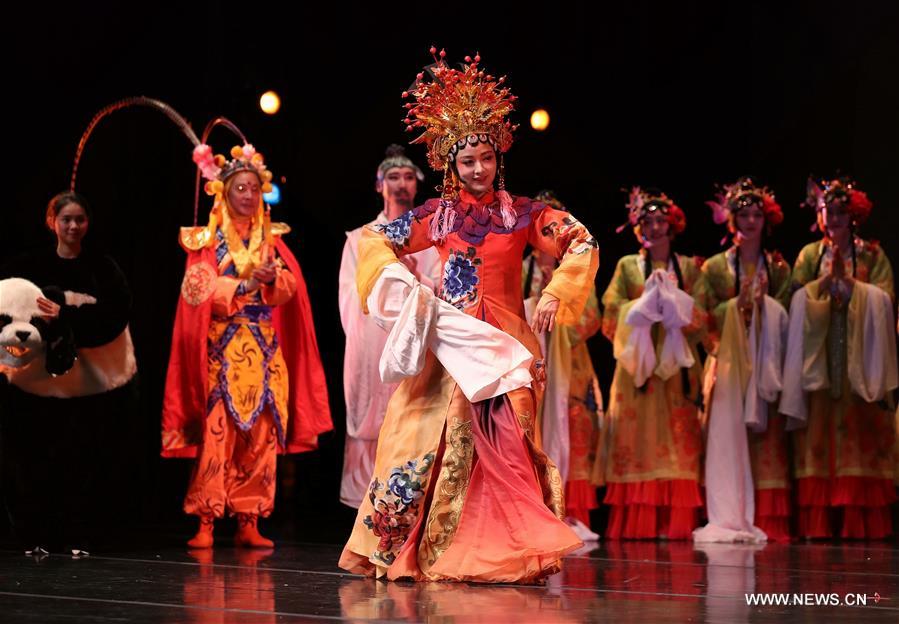 Actors of Sichuan Song and Dance Theatre Co., Ltd. perform in the poem-dance drama in Chicago, the United States, on Sept. 25, 2016. [Xinhua]
(Source: Xinhua)