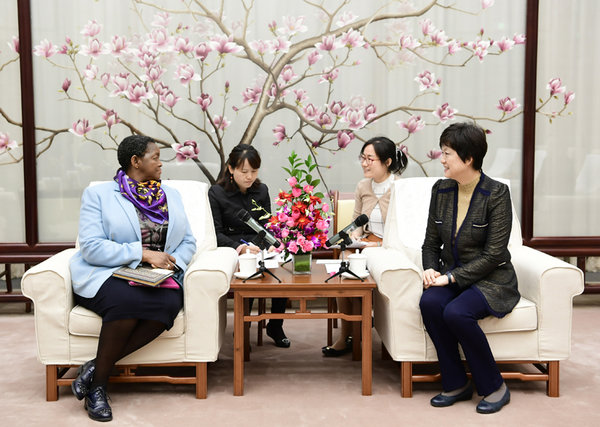 Deng Li (R) talks with Bathabile Dlamini. [Women of China/Fan Wenjun]
Deng Li, Vice-President and Member of the Secretariat of the All-China Women's Federation (ACWF), met with a delegation from South Africa on October 12.
Bathabile Dlamini, Minister of Social Development of South Africa and President of the ANC Women's League (ANCWL), headed the delegation.
They arrived in Beijing at the invitation of the International Poverty Reduction Center in China to attend the 2017 Global Poverty Reduction and Development Forum which opened on October 9.
The two sides spoke highly of women's relations and exchanges between the two countries. They held discussion on promoting bilateral communication, cooperation and the development of women and children.
South African Ambassador to China Dolana Msimang also attended the meeting.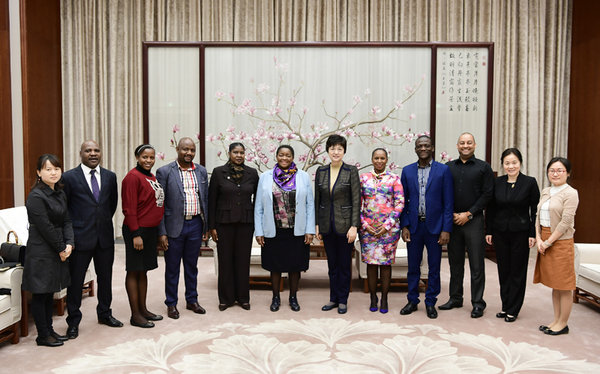 Group photo at the meeting [Women of China/Fan Wenjun]
(Women of China)