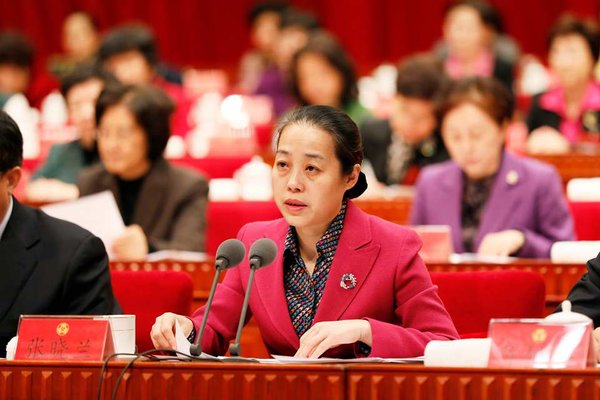 Zhang Xiaolan, vice-President and member of the Secretariat of the ACWF, makes a speech. [sdwomen.org.cn]
Some 800 female representatives attended the 13th provincial Women's Congress in Jinan, east China's Shandong, on December 12.
Liu Jiayi, secretary of the Shandong Provincial Party Committee, called on 49 million women in the region to do their part in building a culturally and economically advanced Shandong and civilized society.
Liu asked officials of Party committees at all levels to improve their actions in leading women's work and bringing more attention to the implementation of women's federations' reform.
Liu also called on people from all walks of life to make greater efforts to create a favorable social atmosphere for female citizens.
Zhang Xiaolan, vice-president and member of the Secretariat of the All-China Women's Federation (ACWF), praised work done to encourage female entrepreneurship, protect their interests, and help them shake off poverty.
Zhang also said brand-building of domestic care services and workshops has inspired the ACWF to work innovatively.
Zhang Hui, president of Shandong Women's Federation, delivered a report on achievements of local women's cause in the past six years and goals to achieve in the next five years.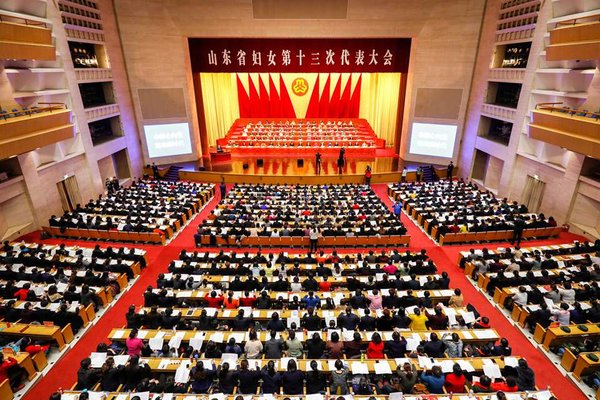 The 13th Shandong Women's Congress opens on December 12 in Jinan. [sdwomen.org.cn]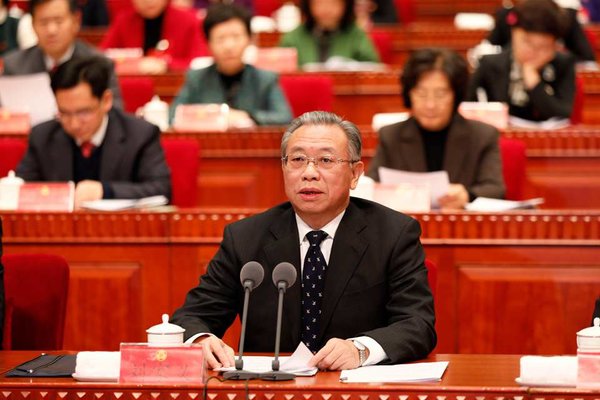 Liu Jiayi, secretary of the Shandong Provincial Communist Party, makes a speech. [sdwomen.org.cn]
Liu Zanjie, secretary of Party Committee of Shandong Federation of Trade Unions, makes a speech. [sdwomen.org.cn]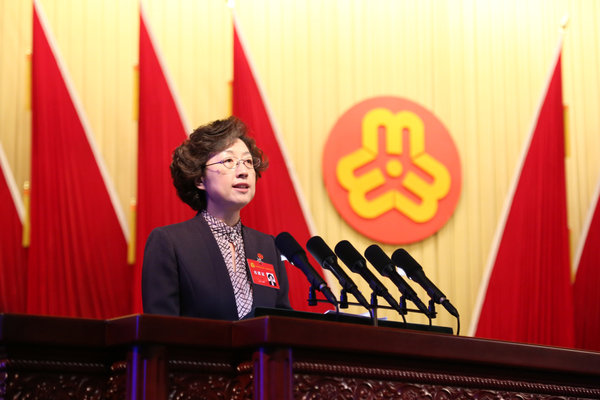 Zhang Hui, president of Shandong Women's Federation, delivers a report. [sdwomen.org.cn]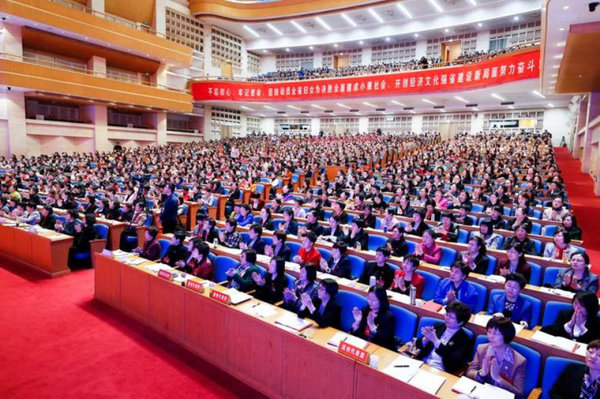 Some 800 women's representatives from Shandong Province attended the meeting. [sdwomen.org.cn]
(Source: China Women's News/Translated and edited by Women of China)