The China Association of Marriage and Family (CAMF) held its annual seminar in Beijing on December 27 to discuss the draft of marriage and family section of the Chinese civil code from an interdisciplinary perspective.
The event was organized with the help of the Legal Department of the All-China Women's Federation (ACWF) and the Marriage Law Research Association affiliated to China Law Society.
Senior officials in attendance included Zhen Yan, president of CAMF, and Tan Lin, vice-president and member of the Secretariat of the ACWF.
From their respective fields on law, sociology, medicine, and demographics, experts and scholars discussed issues for the new era in terms of legislative guidance and basic principles in dealing with divorce, and marital and parent-child relationships.
Li Mingshun, professor at China Women's University, said the building of a scientific marriage and family system in the new era requires appropriate methods in dealing with different kinds of relationship, including that between law and morality and personal safety and property.
Professor Wang Yi from Renmin University of China Law School said the civil code should adhere to the people-oriented principle and keep humane care at its core.
The interdisciplinary talks on the codification of marriage and family laws were highly meaningful, noted Tan.
The ACWF will pay a close attention to research in this field and enhance its connections with scholars and experts to promote the release and improvements on laws in relation to marriage and family, added the official.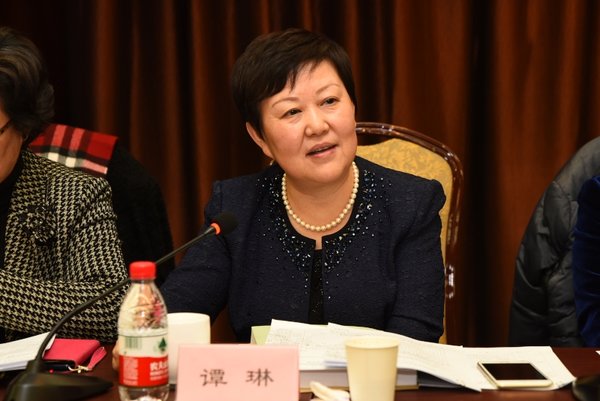 Tan Lin talks at the seminar. [Women of China/Zhang Ping]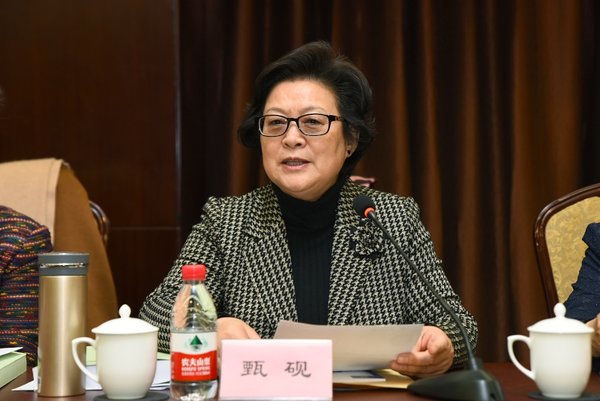 Zhen Yan speaks during the session. [Women of China/Zhang Ping]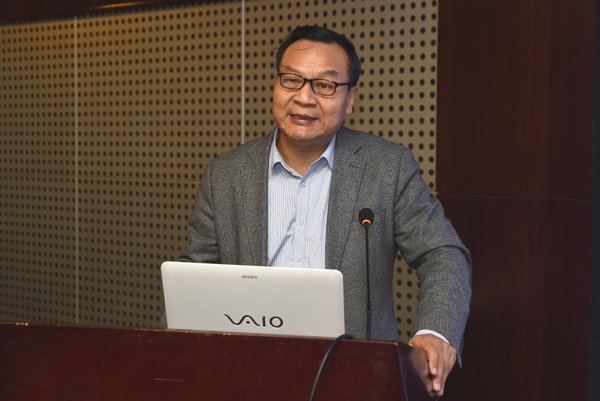 Li Mingshun speaks at the session. [Women of China/Zhang Ping]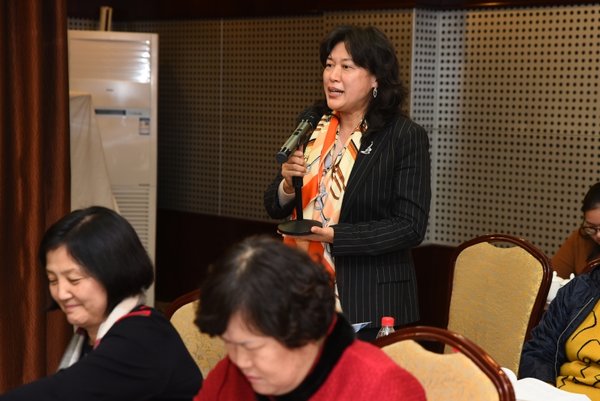 A participant raises a question at the event. [Women of China/Zhang Ping]
Attendees at the seminar. [Women of China/Zhang Ping]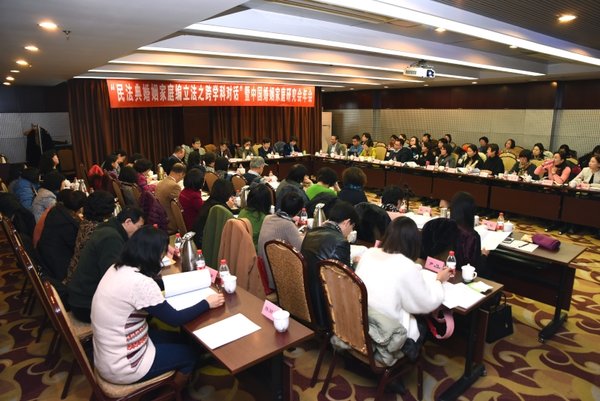 Participants listen to speeches during the seminar. [Women of China/Zhang Ping]
(Source: China Women's News/Translated and edited by Women of China)