Shen Yueyue presents an award to a representative from a National Five-Virtue Family. [Women of China/Fan Wenjun]
The All-China Women's Federation (ACWF) held the 11th National Five-Virtue Family commendation conference on May 15 at the Great Hall of the People in Beijing, where 1,000 families were commended.
Some 700 people, including the full-time and part-time vice presidents of the ACWF in Beijing; principals from related departments of the Central Commission for Guiding Cultural and Ethical Progress, the committees for Party affairs of departments under the CPC Central Committee and the State Council; the Political Work Department of the People's Republic of China Central Military Commission; and, representatives of the national five-virtue families and families from Beijing, participated in the meeting .
Shen Yueyue, president of the ACWF, attended the event and delivered a speech.
"The Communist Party of China (CPC) Central Committee, with General Secretary Xi Jinping at its core, has attached great importance to the development of family civilization. President Xi has made a series of important speeches, pointing out directions and offering guidance for advancing the development of family civilization," said Shen.
"Women's federations at all levels have fully implemented President Xi's speech spirit by launching the Looking for the Most Beautiful Families campaign and National Five-Virtue Family activity," added Shen.
Shen said she hoped the vast majority of families would make further study on Xi Jinping Thought on Socialism with Chinese Characteristics for a New Era, follow the Party and rally closely around the CPC Central Committee.
Shen said she also hoped family members would carry forward good family traditions and help promote the new customs of socialist family civilization.
Song Xiuyan, secretary of the Party leadership group and first member of the Secretariat of the ACWF, presided over the meeting.
Deng Li, vice president and member of the Secretariat of the ACWF, announced the list of the National Five-Virtue Families.
Those named included Gu Wei's family from northeast China's Liaoning Province, who persisted in reading and running a newspaper; Zhang Guiyun's family from north China's Tianjin, who have been honest and upright over the past decades; and Fu Ainong's family from southwest China's Chongqing, who have been popularizing the concept of environmental protection and helping others.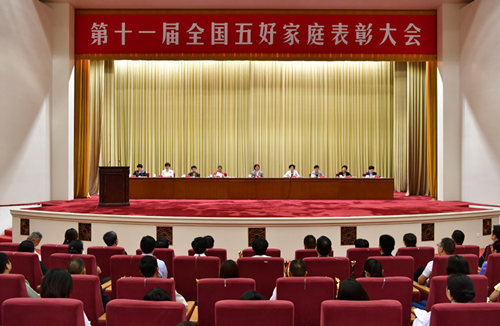 The ceremony is held in Beijing. [Women of China/Fan Wenjun]
Attendees at the meeting [Women of China/Fan Wenjun]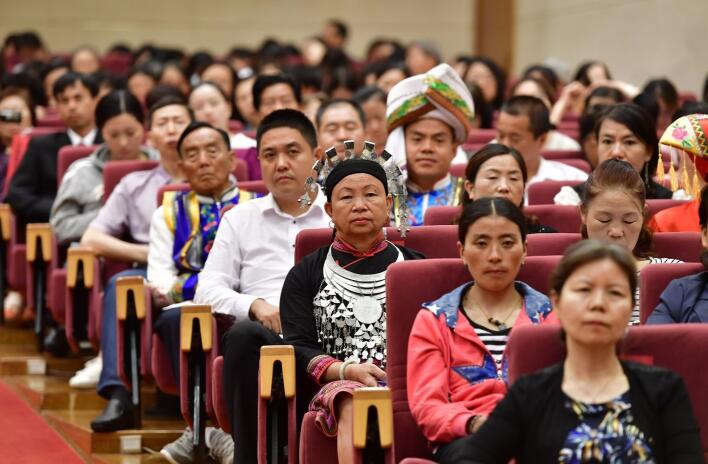 Attendees at the meeting [Women of China/Fan Wenjun]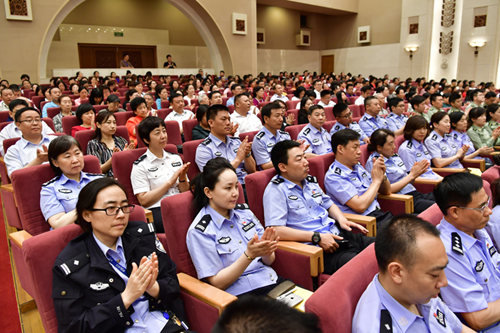 Attendees at the meeting [Women of China/Fan Wenjun]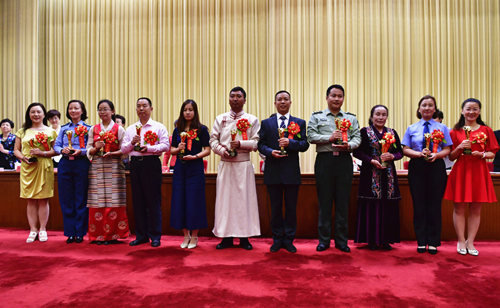 Representatives of the winners pose for a photo.[Women of China/Fan Wenjun]
Representatives of the winners pose for a photo. [Women of China/Fan Wenjun]